Lightning fire damages 140-year-old Euless church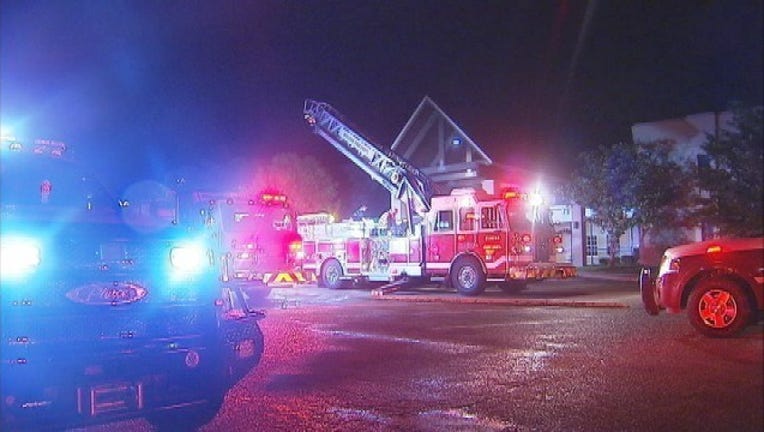 Lightning sparked a three-alarm fire at a church in the Fort Worth suburb of Euless.
The fire was spotted early Monday morning in the attic at First United Methodist Church.
The pastor said most of the damage is right over the sanctuary.
There's also smoke and water damage throughout the 140-year-old building
Firefighters from nearby Grapevine, Bedford and Colleyville also helped to put out the flames.