Last flight for US Airways expected in October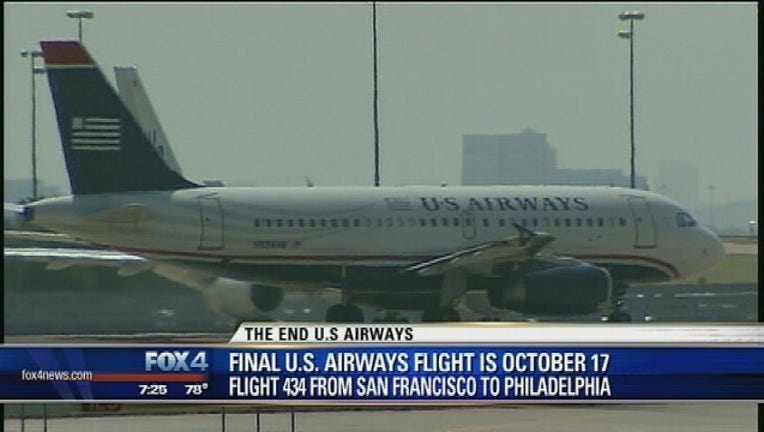 article
DALLAS (AP) -- The last flight for US Airways will take place this fall, and one more name in airline history will disappear.
 
The farewell flight for US Airways will be a red-eye -- Flight 434 is scheduled to leave San Francisco around 10 p.m. and land in Philadelphia after 6 a.m. on Oct. 17. The US Airways website will be turned off. Airport kiosks and signs will change to American Airlines.
 
The two airlines merged in December 2013 and decided to keep Fort Worth-based American's name. Vestiges of the carrier will survive for some time, however, as some planes won't be repainted yet in American's colors and logo.
 
In the last 10 years, mergers have eliminated Northwest, Continental and AirTran. Before that, Pan Am, TWA and many smaller carriers disappeared.
 
American Airlines Group Inc. announced the timing of the curtain call on Friday. Customers booked on US Airways flights after Oct. 17 will get a new flight number bearing American's AA code.