Lancaster police officers fatally shoot man who repeatedly fired gun
LANCASTER, Texas - FOX 4 has learned the man shot and killed by police in Lancaster was firing a gun in an apartment with his mother and her two grandchildren inside.
FOX 4 also learned the suspect had an extensive criminal history, including previous family violence convictions. It may explain why police considered his family members to be in danger.
What still remains unclear is what happened the night before when officers found him allegedly in an "altered state," sent him to the hospital and then released him from the hospital and police.
Around 6 a.m. Monday, police got a call about the same man firing shots at the Rosemont Apartments near North Houston School and Pleasant Run roads.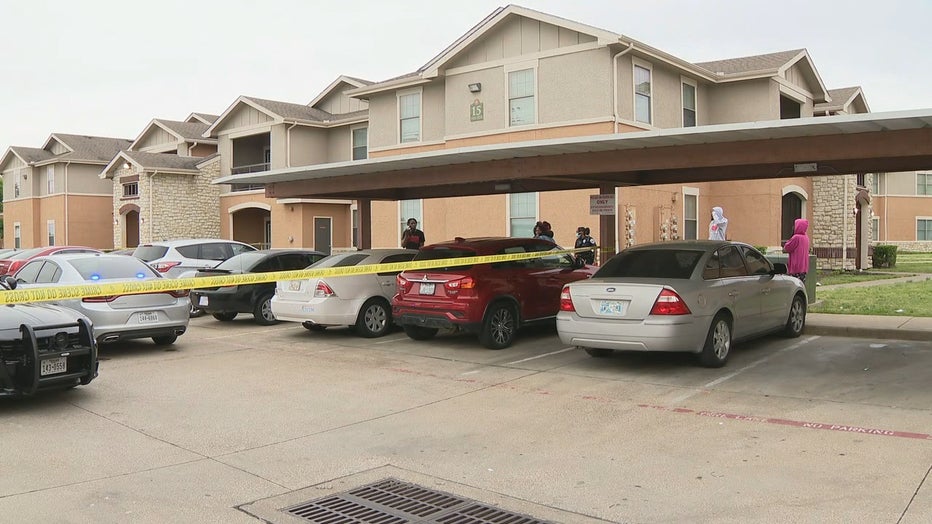 The man has been identified as 29-year-old Kalon Horton. 
Lancaster police say that on Monday morning, Horton's family members were in danger again. This time, it was his mother and her two grandchildren who were inside an apartment.
Police say when officers arrived to the apartment, they announced they were the police and then asked Horton to come outside. Police say he didn't respond but also didn't say how long officers waited for a response. Officers entered the apartment, saw him armed, and shot him.
"The other occupants inside the apartment were not injured in the incident," said Lancaster Police Chief Sam Urbanksi. 
The chief did not give details about Horton's interaction with the officers or explain whether or not Horton had pointed his gun towards them. But what he did say is that officers had encountered him the day before.
Police got a call just before 10 p.m. Sunday about a woman who was being held against her will by a man who was possibly under the influence.
Officers determined Horton needed medical attention. He was taken by ambulance to Methodist Charlton Medical Center for a mental evaluation but was later released.
It's unclear why he was allowed to leave the hospital or how he ended up at the apartment complex hours later. Police also did not say if the woman in Sunday night's incident was the same woman in the apartment Monday morning.
Horton's friends describe him as a good friend, who was trying to get himself together. They said they didn't believe he had substance abuse issues or a mental illness.
However, criminal records show two arrests for drug possession. Horton's extensive criminal history dates back to 2009. It includes the previous family violence charges, two drug charges and burglary.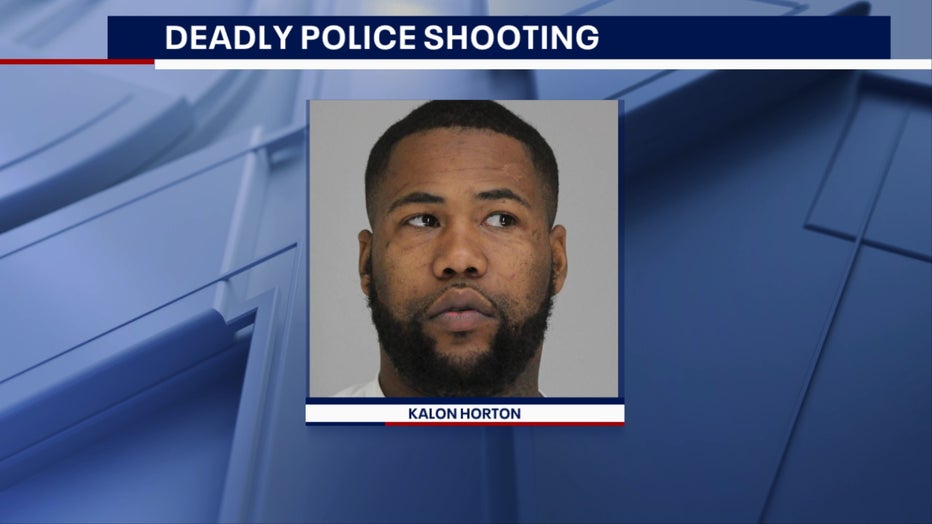 "I just want to know what happened to my friend. That's all," said Mikesha Hunt. "I don't think nothing's wrong with him. That's why I don't know what happened. He was trying to get himself together."
Another friend says Horton lived at the apartment complex and recently got a job at a warehouse.
"I'm not understanding what went wrong between 9 o'clock last night and 5 o'clock this morning," said Brittany Drake. "Why was he released from the hospital if he was mentally unstable? I'm so confused right now."
Lancaster police also clarified that the woman who was inside the apartment when the deadly shooting occurred is Horton's mother. We don't know the relationship of the two minors.
At this point, we don't know anything about the two officers involved in the shooting aside from the fact that they were not injured.
The Texas Rangers are investigating.