Kidnapping suspect killed in shootout with Rockwall police
ROCKWALL, Texas - A man suspected of stabbing a woman and kidnapping two children in Dallas was killed in a shootout with Rockwall police.
Police are still trying to piece together the exact sequence of events that led to this officer-involved shooting Thursday night on Summerhill Drive, near Interstate 30 and Horizon Road.
Rockwall officers went to the home around 8:30 p.m. after getting a request for a welfare check from the Fort Worth Police Department. They believed a man in the home may have kidnapped a woman and two children.
"Fort Worth received an initial report of a kidnapping, and so they were feeding information to us because they discovered the suspect likely lived in our city at this address," Rockwall PD Lt. Aaron McGrew said.
READ MORE: Fort Worth police identify suspect they say sat on passenger door and shot at officers during chase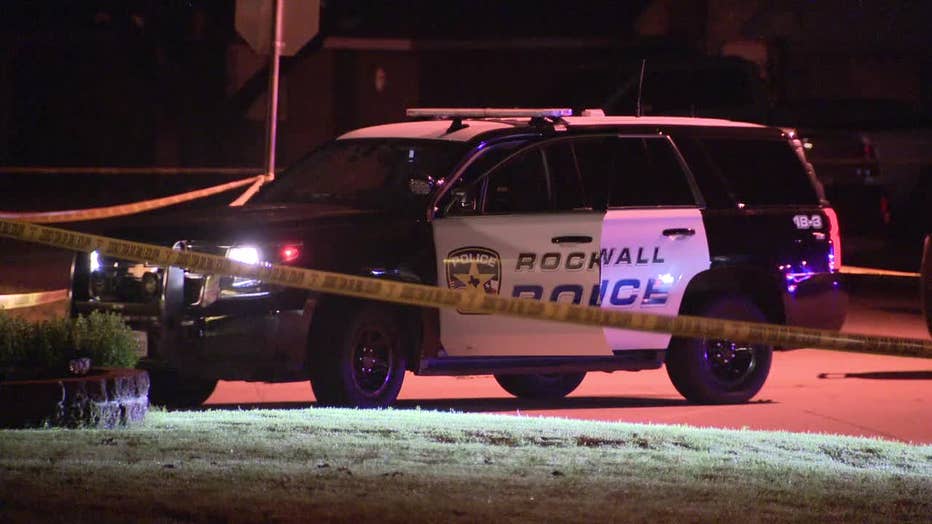 Then, Rockwall police got a call from the Dallas Police Department about the same man. They said he may have stabbed a woman in Dallas and taken her kids with him from the 2100 block of Dawson Street.
"The suspect, at some point, assaulted the mother of his children in Dallas and then fled that location as well," Lt. McGrew said.
The mother, who police said was stabbed multiple times, got out of the car, and May then reportedly drove away with the kids.
Someone in Fort Worth called 911 about the assault in Dallas, telling Fort Worth dispatch what they knew.
When officers made contact with the man, identified as 31-year-old Jonathan May, outside his house, there was an exchange of gunfire.
"They saw him return on a motorcycle, and when he got off the motorcycle, shortly thereafter, that's when the confrontation in the front yard occurred," Lt. McGrew said.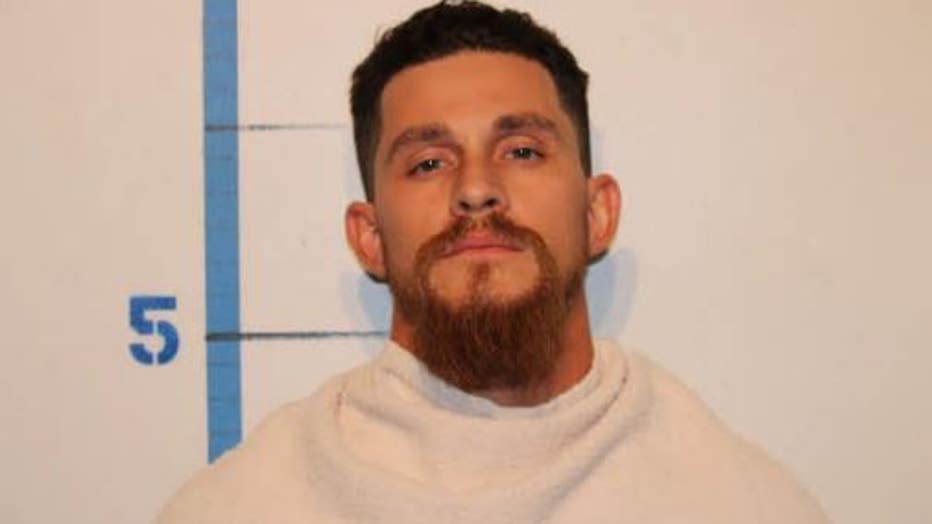 2021 booking photo of Jonathan May (Rockwall Sheriff's Office)
May was hit and later died at the hospital. No officers were injured.
"The gunfire was exchanged between both the officers and the suspect," Lt. McGrew said. "Suspect was hit multiple times and died shortly thereafter at a local hospital."
"We do a sheet metal business, so I thought my stepdad was fixing a canopy," Neighbor Manuel Vega recalled.
Vega didn't see the shooting, but decided to look when he heard what he counted as six pops.
"And the minute I turn left, all I see is a police officer with a gun and he was shooting at something," Vega said.
The children who were reportedly kidnapped were not in the Rockwall house. They were later found safe at a home in Hunt County that May drove them to before going to the home in Rockwall.
READ MORE: Masked men wanted for breaking into multiple North Texas gun stores
May had previous arrests dating back to 2009. In 2011, he had a felony burglary case, and in 2021, a DWI arrest, but it seems nothing violent before Thursday night. 
"We knew that he was still the suspect in a kidnapping, and so we were definitely interested in figuring out where he was because we weren't sure what sort of threat he still remained to anyone else," Lt. McGrew said.
Police haven't yet released details about the woman who was reportedly stabbed in Dallas.
The Texas Rangers are investigating the officer-involved shooting.