Kidnapping suspect arrested after dangerous chase in Tarrant County
TARRANT COUNTY, Texas - A man accused of trying to kidnap a child was arrested by Tarrant County sheriff's deputies this week after a dangerous chase.
Steven Bayse was arrested and is facing kidnapping, evading arrest and aggravated assault against a public servant charges.
On Monday, the deputies were called to a kidnapping in progress on Lansman Drive in Tarrant County. By the time deputies arrived, the 2-year-old child's parents said they were able to get their daughter away from the suspect before he was able to drive off with her.
The girl's mother described the vehicle to police, and they tracked it back to Bayse. When police tried to pull over the 62-year-old, he took off.
The Tarrant County Sheriff's Office says Bayse stopped several times, pretending to surrender and then continuing to try to escape deputies.  At one point, he crashed into three patrol vehicles and almost struck a TSCO deputy, according to the sheriff's office.
Bayse eventually pulled into the parking lot of a grocery store and was taken into custody.            
Angie Sanders says she saw police at a nearby Kroger where Bayse was ultimately apprehended. 
"I saw a blue pickup truck. Looks like they shot out the tires, and it made a lot of noise," she said.
Sanders says families in the neighborhood are now taking extra precautions to make sure their children are kept from harm's way.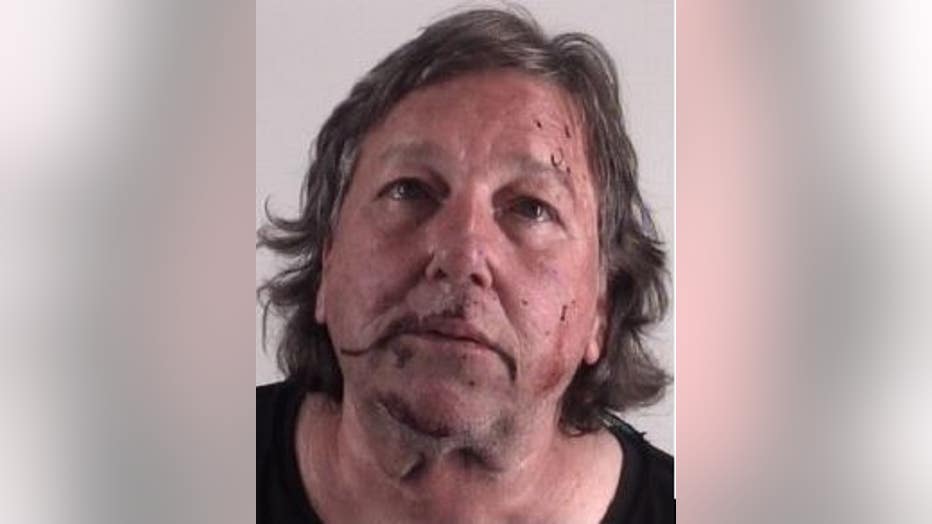 Steven Bayse (Source: Tarrant County Sheriff's Office)
"The neighbors all discussed it. We're not letting the kids come out here and play by themselves," she said. "We'll just take turns and sit on the driveway and watch them ourselves."
Father Ernest Oliver, whose home camera captured the attempted abduction, agreed.
"We're going to have to watch them. We can't take this for granted anymore. We can't just let out kids run about. It's not the way things used to be, unfortunately, but it's a sign of the times we live in," he said. "I'm just happy the person was caught and that they're off the street. Hopefully, this will deter someone else from doing something in the future like this."
Bayse is in the Tarrant County Jail with a bond of $125,000.