Jerry Jones paid for Chris Christie's tickets, trip to Dallas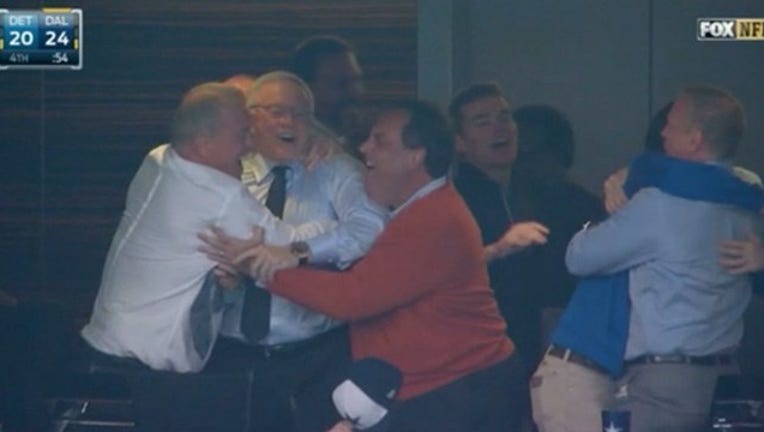 Dallas Cowboys owner Jerry Jones paid for New Jersey Gov. Chris Christie's trip to cheer on the team Sunday.
Christie has attended three games this season and on Sunday sat in the owner's box with Jones at AT&T Stadium. The governor and owner were seen celebrating in the fourth quarter as the Cowboys came back to beat the Detroit Lions, 24-20.
Images and video of the celebration went viral late Sunday across the internet and raised some eyebrows back in New Jersey.
Critics of the governor wondered how much the trip cost and what, if any, taxpayer funds the governor may have used.
Christie's spokesman confirmed to FOX4 the governor had his tickets and transportation on private jet paid for by Jones for Sunday's game.
An executive order issued by a previous governor allows Christie to accept the gifts, according to the spokesman.
Christie could attend his fourth game this season when Dallas travels to Green Bay on Sunday to face the Packers in the divisional round. Christie told reporters after the game he hoped he could make it to Lambeau Field, but no such trip has been confirmed.