Innocent bystander shot in head during Uptown Dallas shootout
DALLAS - For the second time in just a little more than a month, gun violence in the Uptown neighborhood of Dallas has put an innocent bystander in the hospital.
Police records describe a shootout in Uptown Dallas Sunday night that injured an innocent bystander.
Jabre Swanigan's family tells FOX 4 he was just out having pizza and leaving the restaurant when gunshots rang out, and he was shot in the head. 
Swanigan was the innocent victim of a shootout, which also injured another man. An arrest has been made.
Police say the incident was caught on surveillance cameras at Rocco's Pizza near Cedar Springs Road and Maple Avenue. They also stated the shooting stemmed from an argument that happened there around 10 p.m.
Uptown residents who live near the corner of Worthington and Howell say they heard several gunshots. 
"I was laying down in bed, and I heard like five rounds of shots. And then there was a pause, and I heard maybe five or six more rounds," said resident Mercy Manhanga. "And then when I looked over my balcony, I saw people running. Running to their cars. Just running away. There was a guy who seemed to be crying. A girl was crying. So I just kind of asked over the balcony, 'What's happening?' Somebody said someone's been shot."
Dallas police say it started with an argument between two groups of people at Rocco's Pizza. 
According to an arrest warrant affidavit, police saw the suspect, 22-year-old Davion Whitinghill, with a gun tucked in his waistband on scene, and the magazine appeared to be empty. 
The suspect told police he was with two other people at the restaurant when one of them got into an argument with another group. 
It's unclear from witness statements who fired first, but WhitinghHill told police he retaliated using his friend's gun, saying he "heard Comp Lawson [one of the victims] say he got shot, so Whiting-Hill picked up the black handgun and started shooting at the unknown person."
Police say one person who was shot in the leg was involved in the dispute and later turned up at a hospital. 
Swanigan, the innocent bystander, remains in critical condition at Parkland as of Monday afternoon. But his family says he's responsive. They tell FOX 4 he was leaving Rocco's Pizza in a part of uptown known as The Quadrangle when gunshots rang out. He and a friend had just gotten to the car when he was shot in the head.
Two vehicles were also damaged with gunfire, according to arrest records.
"I'm thinking like should I duck? Because I don't want to catch a stray bullet," Manhanga recalled. "You try to move away from the windows as much as possible because you don't know where the shooting is happening. All you hear is gunshots."
Uptown residents who live nearby say hearing gunshots is not unusual.
"After about 9 o'clock on Thursday thru Sunday, no," said resident Derreck Williams. "It's probably not even cool to like walk around or whatever because it's so much going on."
In June, a woman who was just getting off work in Uptown near McKinney Avenue and Hall when she was hit by gunfire from a fight that spilled out of a nearby bar that has since closed. 
MORE: Woman hit by gunfire after argument spills out of Uptown Dallas bar
Last month, another innocent bystander walking on McKinney Avenue in Uptown was struck by random gunfire. 
MORE: Man hit by stray bullet during Uptown Dallas shooting
"My fiancé just last night said, 'You know what? It's not going to be the people arguing or whatever. It's going to be somebody just walking by,'" Williams said. "And just as she said that, within two hours we heard that."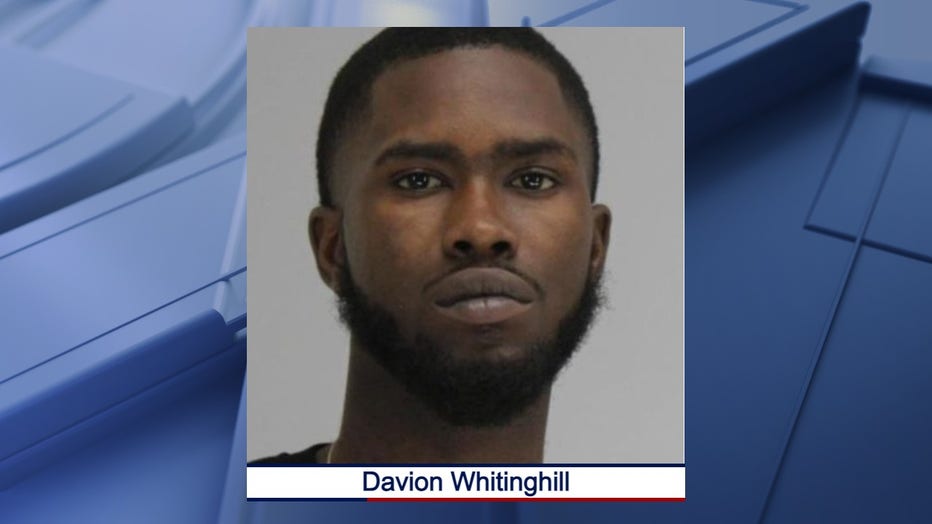 Whitinghill is being charged with aggravated assault causing serious bodily injury. 
Councilman Paul Ridley said he's holding regular meetings to address so-called "hot spots" in the neighborhood and touted that the overall crime rate has declined.
Meanwhile, some businesses in the area say they've been closing early on some days because of crime.