Man hit by stray bullet during Uptown Dallas shooting
DALLAS - Dallas police arrested a suspected gunman with a pretty lengthy criminal history after a stray bullet hit an innocent bystander in Uptown Dallas Sunday.
A sergeant on patrol heard the gunfire on McKinney Avenue near Worthington Street just before 2 a.m.
Cell phone video captured the moment the shooting occurred. Police say the shooter caught on camera is 36-year-old Damion Williams. 
After the shooting, video shows Williams slowly start to run away. He then appeared to ditch the gun in front of a restaurant. 
Williams continued to run but someone on a motorcycle followed him, and a Dallas police sergeant who was on patrol chased Williams in a car. Eventually, more officers arrived and Williams was taken into custody. 
Claire Fisher Catlin says she recorded the footage from her Uptown apartment.
"I guess I've just seen so many situations get so quickly out of hand, I was like I guess I have the best angle at this point. Might as well," she said.
Calin feels crime is all-too-common in Uptown.
"Like it's happened enough times that I wasn't surprised that there was another person shooting at someone or getting in a fight with someone or trying to hit someone with their car," she said.
Dallas police turned down FOX 4's request for an interview related to the shooting Monday afternoon. The motive of the shooting is unclear.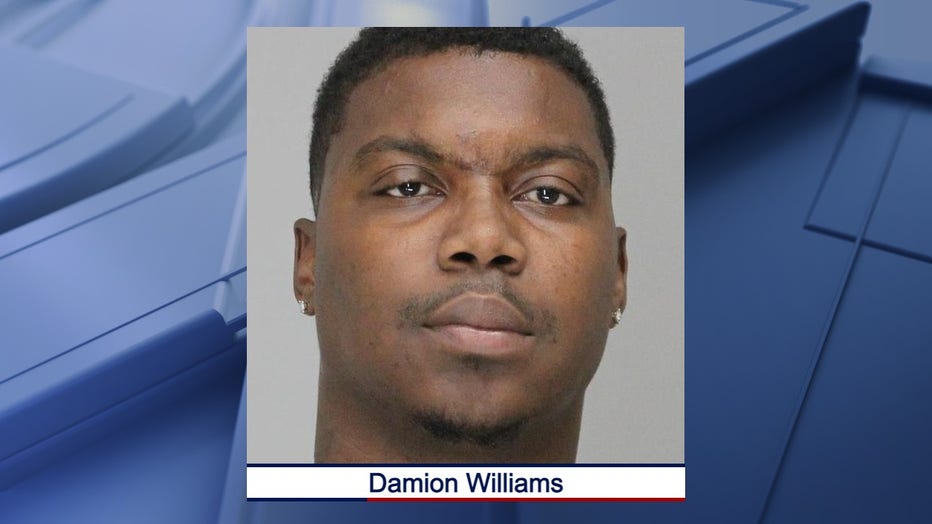 Williams has a criminal record. He was convicted of aggravated assault with a deadly weapon and theft of cargo in 2019. He was also convicted of unauthorized use of a vehicle and evading arrest nearly two decades ago.
"People were leading cops to where he ran. People were leading cops to the bullets," Catlin said.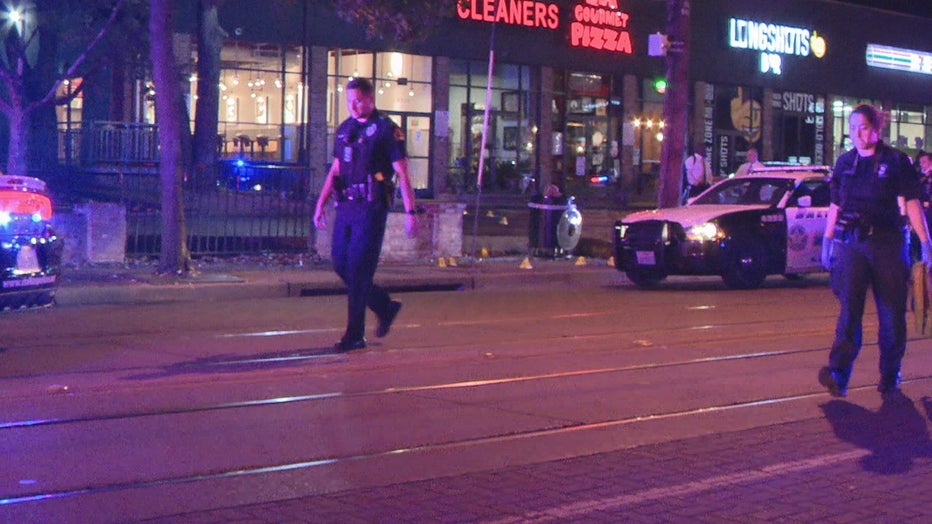 An Uptown shooting may not have surprised Catlin, but there was something different about this shooting that she'll never forget.
"Took off, ditched the gun, around the block, got chased by a motorcyclist and then was followed by a cop car," she said. "Ended up circling around and they captured him after chasing him for a while and a few other cops had showed up."
Police have said little about the bystander who was shot in the chest other than he was transported to a hospital, and it's believed he'll recover.
Police also say the person driving the vehicle Williams was shooting at has not come forward.
Williams is in jail while awaiting a preliminary bond hearing. He's charged with aggravated assault.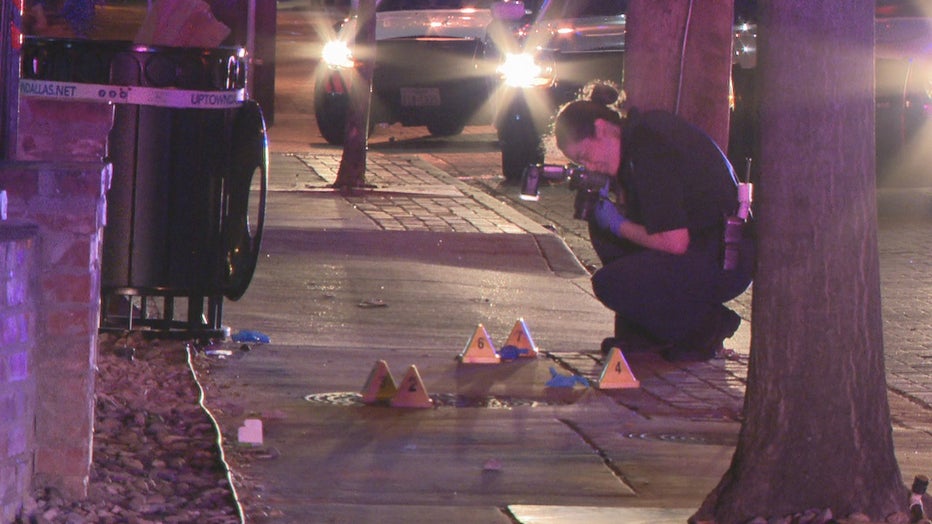 READ MORE: Local News on FOX 4