Hackers threaten Allen ISD families after cyberattack
ALLEN, Texas - Staff and families in the Allen Independent School District say cybercriminals are threatening to release their personal information online.
The school district was hit by a cyberattack last month that briefly disrupted its computer systems.
Now, some parents and employees are getting emails saying their data will be posted if Allen ISD does not pay an extortion demand.
The district says its closely monitoring all incoming and outgoing data traffic. Cyber experts are focused on determining the truth of the claims about data theft. At this point, they say there is no proof any highly sensitive data has been leaked.
The breach impacted several systems, including Wi-Fi, printers and phones. Some computers were briefly offline.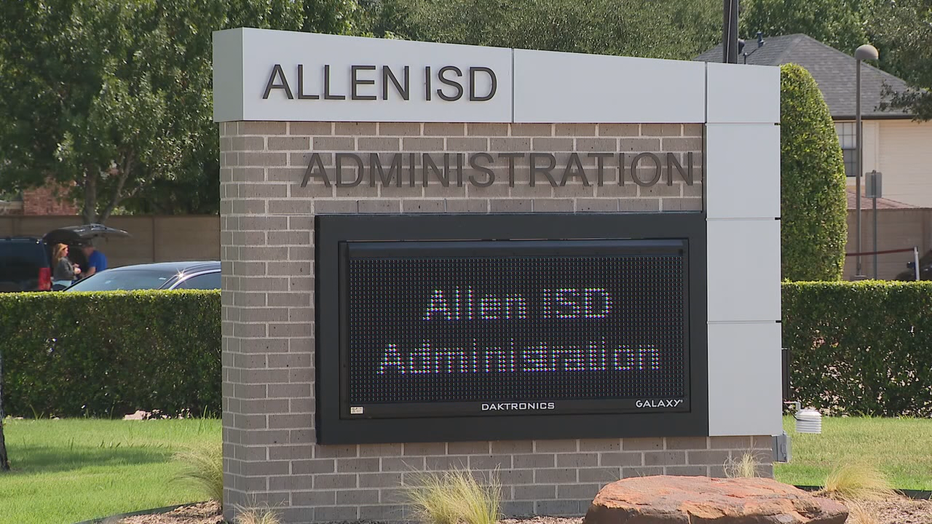 "As Allen ISD has previously stated, the district has no intention of paying millions of dollars in extortion to cybercriminals. This decision follows advice from our independent experts and law enforcement, as this group could continue to harass the district after receiving a payment," Allen ISD said in a letter to parents and staff.
The district said it is working with cybersecurity experts to respond to the threats. 
Allen ISD parents file civil rights lawsuit over district's lack of mask mandate
The superintendent added that their cybersecurity experts have been in contact with whoever did this and gave them several opportunities to show the data they claim to have taken. No proof has been provided.
"Our cybersecurity experts have been in contact with whoever did this and our experts gave them several opportunities to show the data they claim to have taken. If their claim that they have taken sensitive personal information on individuals is verified, we will act to provide protection to those people," Allen ISD said.
People who received a threatening email should not forward it or click on any links. 
"The people sending these emails are criminals, and malicious software may be included in what they sent," Allen ISD said.
Dr. Vahid Behzadan is a cybersecurity expert and computer science professor at the University of New Haven.
"This type of extortion cybercriminal activity has been on the rise, and we've been hearing about this sort of attack on a daily basis," he said.
Dr. Behzadan says one of the reasons for the growing number of cyberattacks is due to people and organizations being more reliant on cyber infrastructure.
"Our information is of value to us, and we are sharing it," he said. "If they want to prove that they do have access and they are serious about the threats, they should. Or they would provide some proof of their level of access."
Dr.  Behzadan says typically school cyber infrastructure and databases are compartmentalized. He says even if hackers do have access to e-mails and phone numbers is not necessarily an indicator of the attackers having access to educational records or health records or other types of private information. 
The district said it's also a good idea for people who received threatening emails to change any passwords related to those accounts.