Habitat for Humanity part of West Dallas housing solution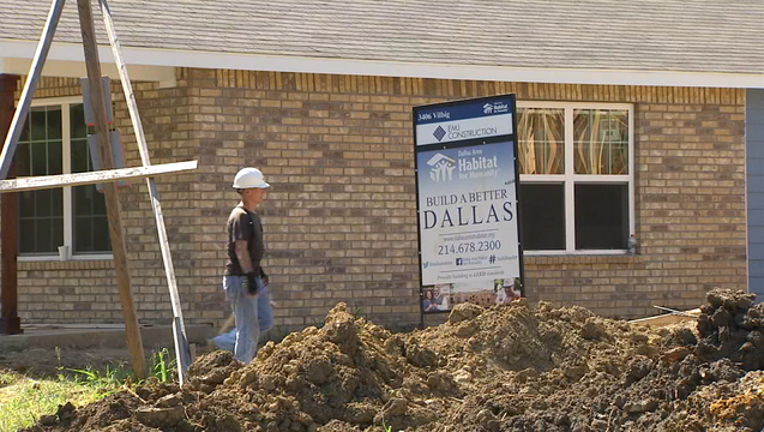 article
Habitat for Humanity is expanding its outreach in West Dallas to help dozens of renters facing eviction.
Habitat is buying 46 vacated lots from HMK Ltd. to build new homes. Projects on other homes in the area are already underway.
The city had accused HMK of neglecting maintenance on its properties and leaving tenants in deplorable conditions. HMK denied that and accused the city of forcing out low income residents to make room for more upscale development near the popular trinity groves restaurant strip.
HMK is now selling off several properties and trying to direct renters into home ownership through groups like habitat.
"I'm going to personally meet with my tenants in the next few weeks, the ones that remain in good standing, and encourage them - myself - to come to Habitat and explore their options here," HMK's Khraish Khraish said.
Khraish said he has about 60 tenants still occupying rental homes, and 10 of them are not interested in buying a home. A court injunction expires in October, at which time the owner says he will have no choice but to proceed with evictions on any remaining tenants.