Grizzly victim identified; tests pending on captured bear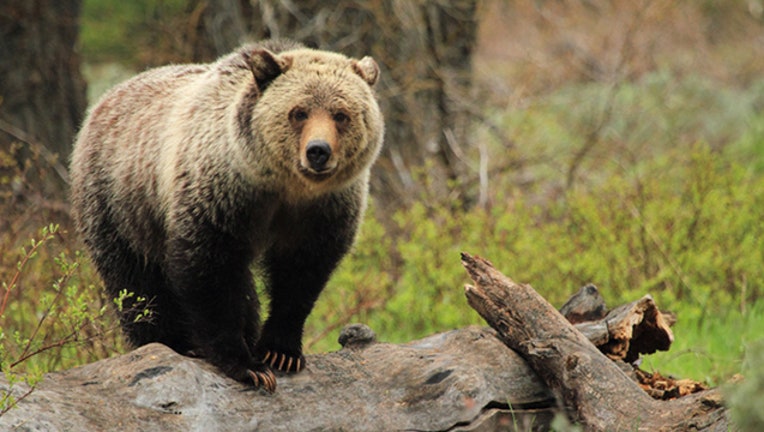 BILLINGS, Mont. (AP) — A 63-year-old Montana man was identified Monday as the victim of a fatal bear attack in Yellowstone National Park as officials awaited results of DNA testing to determine if a grizzly captured nearby was responsible.
Seasonal park employee Lance Crosby of Billings was killed last week while hiking alone off-trail without bear spray, according to officials. His body was found Friday about a half-mile from the nearest developed trail, near an area known as Lake Village.
Crosby was the sixth person killed since 2010 by grizzlies in the greater Yellowstone area, which has an estimated 750 grizzlies and includes the park and surrounding portions of Montana, Idaho and Wyoming.
Encounters between humans and grizzlies bears have risen sharply in recent decades as the region's grizzly population expanded. But relatively few lead to death or injury, and park officials say the risk of being attacked by a bear is comparable to the chances of being struck by lightning.
Park biologists set a trap Friday that caught a female bear at the scene of the attack but not the cub believed to have been with her.
If testing confirms the sow was involved in Crosby's death, it will be killed, Yellowstone Superintendent Dan Wenk said. The cub, if captured, could be killed or adopted by a zoo or rehabilitation center.
Crosby had worked as a nurse in the park's medical clinics over five seasons and was described as an experienced hiker, officials said.
"At this point in time, I have no knowledge that it could have been avoided," Wenk said. "He was in an area that's frequently used, a popular area that people went to. It's not like he was bushwhacking through the forest."
Bruising around puncture wounds on Crosby's forearms suggested he had tried to defend himself, officials said.
The victim's family said through a park spokeswoman that they had no plans to release any statements or conduct interviews and asked that all media request be directed to park officials.
Yellowstone receives more than 3 million visits a year from tourists who journey from around the world to view its geysers and other thermal features and abundant wildlife.
Hikers who enter backcountry areas are advised to stay on trails, travel in groups of three or more and carry mace-like bear spray in case of an encounter.
"It's an individual's personal choice to carry bear spray. It's something we highly recommend because it has been shown to be an effective deterrent in the case of a bear charge," park spokeswoman Amy Bartlett said.