Grand jury to determine if driver who hit, killed Carrollton boy walking home will be charged
CARROLLTON, Texas - A Dallas County Grand Jury will will soon decide whether to charge an elderly man who fatally struck a 12-year-old boy in Carrollton two days before Christmas.
Victor Garcia was killed while walking home from a grocery store on Dec. 23 with his mom and another relative.
Andrew Hewitt, 78, told police he swerved to avoid another vehicle on the road and drove off the road – hitting and killing Garcia. He didn't flee the scene and cooperated with the police investigation.
Police said they did not have the definitive evidence to file charges themselves, so they want a grand jury to take a look now at all of the evidence they have gathered and decide whether there's enough to move forward with charges.
A cross now stands near the spot on Josey Lane where Garcia lost his life.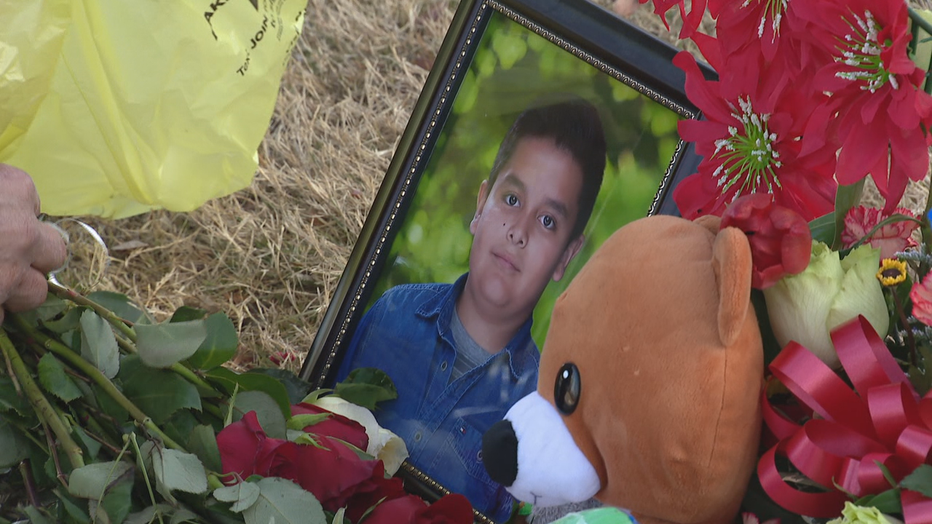 "He was just one of the kind," the victim's older brother, Adrian Garcia, said.
Adrian says that since that day, he and his family have waited for justice, and a call from police Wednesday was a positive step.
"He called me with this news, which make us as family feel better, a certain way that Carrollton police is doing their job," he said.
Carrollton police referred a criminally negligent homicide case against Hewitt to a grand jury.
It will decide whether or not he should be charged.
Police said the driver has been cooperative, telling police he swerved to miss a vehicle that unexpectedly stopped before he left the road and struck Garcia.
"If it's definitive, we file a charge. If we had definitive probable cause at the scene, we would have arrested him at the scene. We didn't have that," said Jolene Devito, with the Carrollton Police Department.
Because of the secrecy of grand jury proceedings, police will not share certain details gathered about the incident.
Police said they also referred the driver to a state agency, which will review whether or not to revoke his license.
"From a medical standpoint, that agency will look into this and say, 'Is this somebody who should be driving a vehicle? Is it safe for him? Is it safe for others around him,'" Devito added.
For Garcia's family, they await justice, regardless of what the grand jury decides.
"I personally don't hate anybody, I don't hate him. Because I know Victor, my little brother, would not hate anybody," Garcia's brother explained. "If it really was an accident, okay, it was an accident. We just want, like I said, justice and the investigation to be done the way it should be."
When he was called Wednesday afternoon, Hewitt said this is something he has to live with the rest of his life, and he won't get behind the wheel of a car again.