Gov. Abbott develops infection on burned legs, will miss Dallas memorial ceremony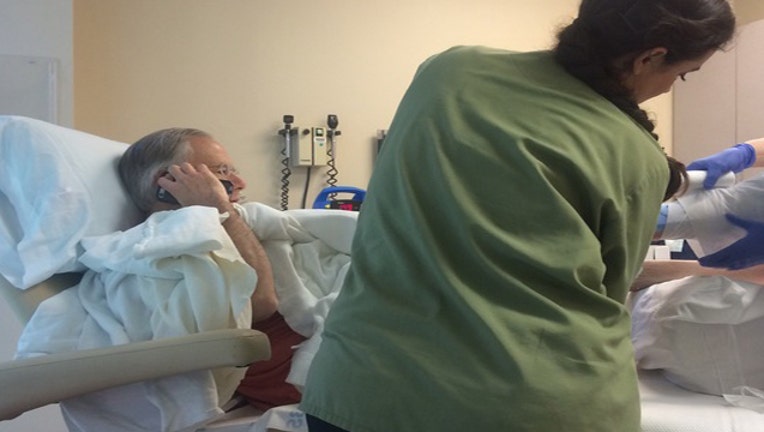 article
Governor Greg Abbott will not be able to attend Tuesday's police memorial ceremony in Dallas due to medical issues.
Abbott was admitted to a San Antonio hospital Monday morning because of an infection developed on his severe lower leg and feet burns.
Doctors said Abbott has a minor infection and will need skin grafts on Thursday to repair damage on both feet. Abbott's wife, Cecilia, will attend tomorrow's memorial in his place.
Spokesman Matt Hirsch said Sunday that Abbott was in Jackson Hole, Wyoming, last Thursday when he was scalded in an accident involving hot water.
Hours later, a Dallas gunman killed five police officers. Abbott held a press conference in Dallas on Friday, but didn't disclose being burned. Hirsch says Abbott's legs were wrapped but covered by pants.