Giant centipede spotted at Texas state park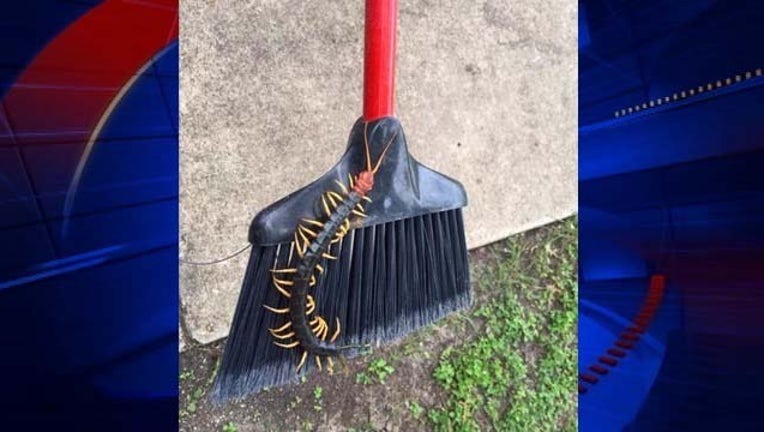 article
Centipedes aren't usually thought of as intimidating, but a giant one that was spotted recently at a Texas state park has some people on social media thinking otherwise.
Garner State Park in Concan, TX posted a photo Tuesday of the creepy crawly attached to the bottom of a regular-sized broom. 
The Facebook post said the centipede was found at park headquarters and then released unharmed back into the park.
The critter is reportedly a redheaded centipede, which can grow to be 8 inches.