Home invasion suspects fatally shot by resident at Garland apartment, police say
GARLAND, Texas - Police said two home intruders were shot and killed by a resident of a Garland apartment complex after he said they forced their way into his apartment early Saturday morning and shot at him.
This happened just after 2:30 a.m., when Garland PD officers were called about a burglary with shots fired at the Woodlands at the Preserve apartments, in the 4300 block of North Garland Avenue.
Multiple residents woke up to the sound of gunshots. 
"I am still just shocked. It's taking a while to process," neighbor Ronda Decker said.
Decker said she slept through the entire night. 
"Believe me, I would've been the first one to call the police. I heard nothing," she said.
Responding officers found two men who had been shot. One was inside an apartment, and the other was just outside.
Both were pronounced dead at the scene. Their names have not yet been released.
The person living in the apartment told police the two suspects forced their way into his apartment and started shooting at him.
He said he was defending himself when he returned fire.
"He was very cooperative with us. He was giving us information that these guys had forced their way in the apartment and began shooting at him," said Matt Pesta, with the Garland Police Department. "But we still have to verify everything that he is saying."
Right now, police said no charges have been filed against the resident, and that he voluntarily interviewed with detectives. 
FOX 4 spoke briefly to the resident who said he fired in self-defense.
He didn't want to comment on the investigation.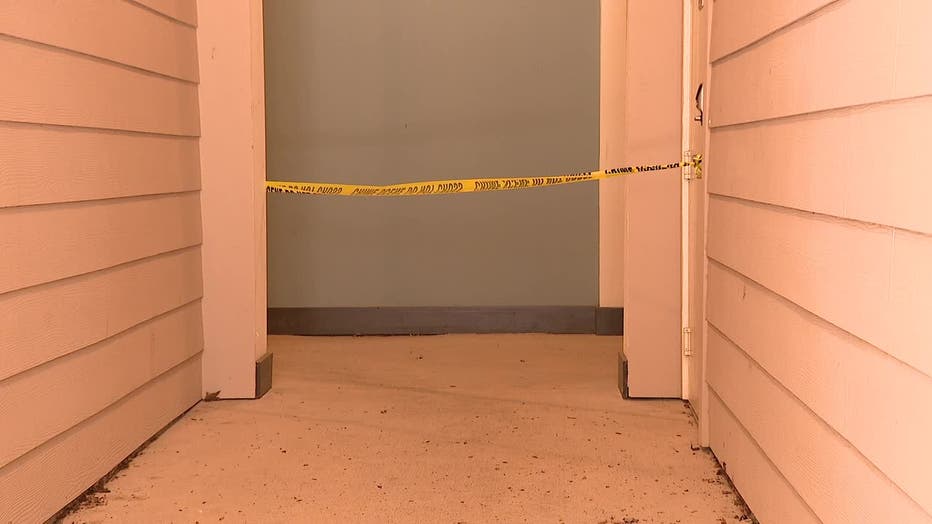 "Not really sure why that happened, or why they were there, or if there is any associated with one another," Pesta added. "We also don't know how the two deceased know each other at this point."
Garland police are continuing to investigate this case and why the apartment was targeted.
It's still unclear if the resident knew the two armed intruders or not.