Garland 17-year-old killed after being struck by DART train
GARLAND, Texas - Instead of planning a graduation, a Garland family is planning a funeral for their 17-year-old son.
Francisco Chavez's family reported him missing last Thursday after not hearing from him since the day before. They later learned he was struck by a DART train.
His family hopes to raise awareness for everyone to be more aware of their surroundings. 
"He had a very bright future. He had plans. We all had plans," said Kassia Garcia, Francisco's aunt.
Those plans came to an end last Friday when Garcia says she and her family learned her nephew was dead.
"It was a rough morning, Friday morning," she said.
Garcia says her nephew, who his family called 'Poncho', didn't return home last Wednesday after leaving for the gym.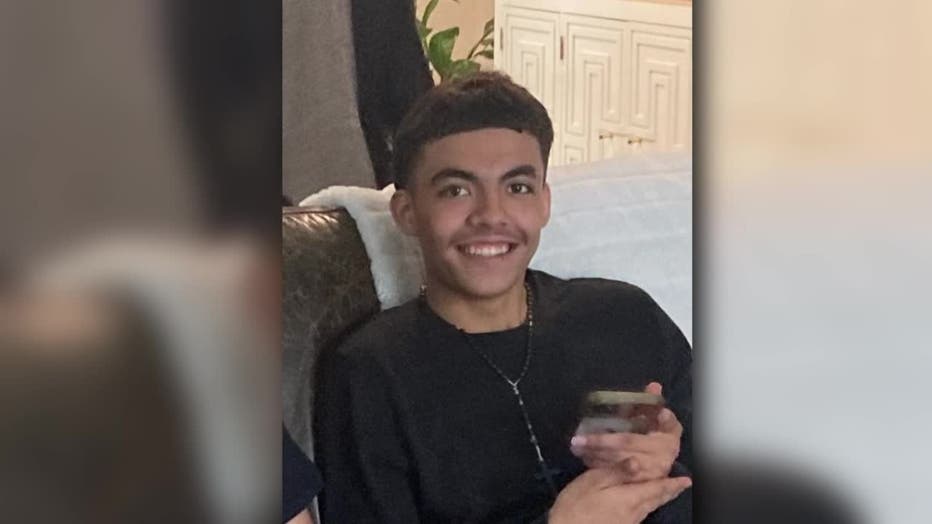 "It was totally out of the norm. That's what raised flags immediately that something was wrong," she said.
On Thursday, they filed a missing persons report. The next morning, they learned he was struck and killed by a DART train. 
"Your heart is shattered into a million pieces," Garcia said.
DART police say the incident happened on Shiloh Road near the Forest/Jupiter DART station in Garland Wednesday night around 7 p.m. He was walking across the tracks when the train struck him.
"The investigation is still ongoing. Getting our safety departments, our rail operations team and DART police are working very closely to determine if there were any concerns with this intersection," said Gordon Shattles with DART. "I can tell you from our initial investigation, everything was operating as intended." 
DART says that includes warning lights alarms and gates that go down for both cars and pedestrians. 
The family tells FOX 4 they want more information.
"I don't want to do the fault, the blame, kind of stuff like that. I just want answers, closure. I think as a family, that's what we all want," Garcia said.
Garcia says Francisco planned to go to barber school after he graduated from Garland High School. His graduation and 18th birthday were coming up this week. 
The family had a photo made of Francisco with a graduation cap and gown.
"It's not something you would ever expect. Like what are the odds that something like that would happen, let alone to your family," Garcia said.
Garcia says the family hopes Poncho's story will be a reminder to always be aware of your surroundings.
DART police are investigating this as an 'accidental death.'
GoFundMe Link: https://gofund.me/b11aae92