Fort Worth Zoo lion cubs meet dad for first time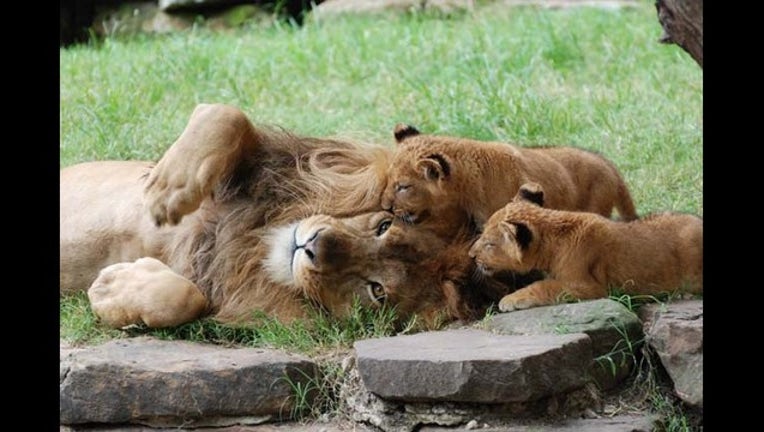 Lion cubs at the Fort Worth Zoo met their dad for the first time on Thursday.
The zoo released photos of the cubs meeting their father, Jabulani. It was the first time the zoo had released the cubs into the lion yard with both parents.
The zoo said the cubs were curious about the male lion and walked up to him and sniffed and pawed at him.
Eventually father and cubs relaxed and took a nap.