Fort Worth police looking for 3 female armed robbers
FORT WORTH, Texas - Fort Worth police are trying to catch three woman accused of robbing a convenience store last month.
Investigators said the trio was caught on surveillance video terrorizing a clerk at gunpoint.
The robbery happened on Jan. 22 at the QT on Bryant Irvin Road and Overton Ridge Boulevard.
Police said three suspects pointed handguns at an employee and demanded money. They also tried to rob a customer who didn't have anything.
"There's an actual customer who's shopping there. They demand some items from her too, she expresses that she doesn't have anything to give them, and thankfully, they leave the store right after that," said Buddy Calzada, with the Fort Worth Police Department.
Surveillance video shows the suspects wearing hoodies and masks. It's hard to see their gender, but police said audio and video analysis indicates they are women.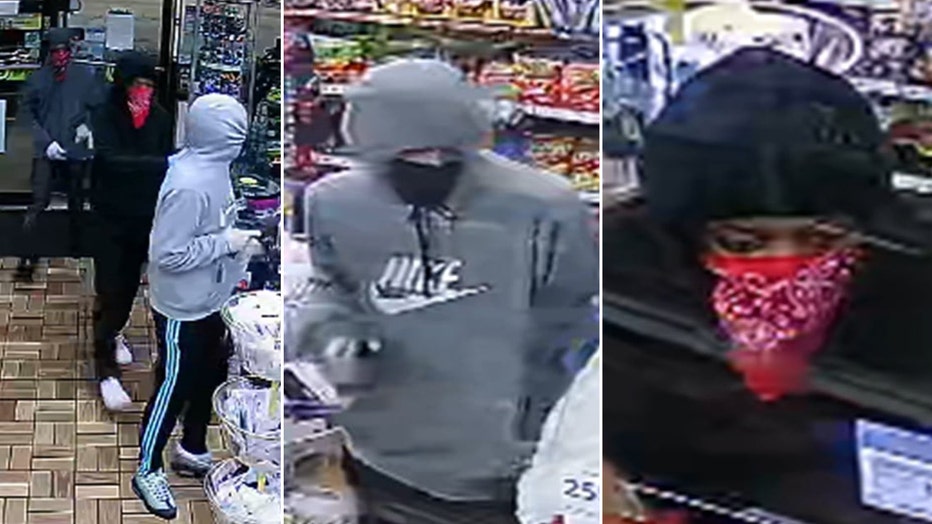 Police estimate one of the female robbers is 5'9", another is 5'8", and the third suspect is around 5'5".
"We typically don't see a group of three females like this going in to rob a store like this. You can tell by the video they've covered up their appearances to make it not look like they are females, but you can definitely tell from the audio that we were able to gather they are females," Calzada added.
Investigators believe the suspects were in a small red sedan that was parked outside the store at the time.
They also think, with such bold aggressiveness, unless they're caught, they could strike again.
"They go in there, you can at least see two of them with handguns right in front," Calzada explained. "It's not like they're waiting and grab them from a waistband. They initially enter that store armed."
The clerk and customer were shaken but unharmed.
They took off on foot after the store employee put money in a bag.
Anyone who recognizes them is asked to call the Fort Worth Police Department at 817-392-4469.