11-year-old killed after being hit by car while crossing Fort Worth freeway
FORT WORTH, Texas - Fort Worth police say an 11-year-old boy was killed Wednesday after he and two others tried to cross Loop 820.
An oncoming vehicle on the very busy highway struck the boy around 5:45 p.m. He was pronounced dead at the scene.
At this point, police don't believe the other two children were injured
The driver of that vehicle did pull over, and the incident is now being investigated by the traffic unit.
But early on, police say it's not likely the driver will be charged.
It's unclear where the children started off or where they were heading. But to cross Loop 820, people have to dodge traffic in six lanes.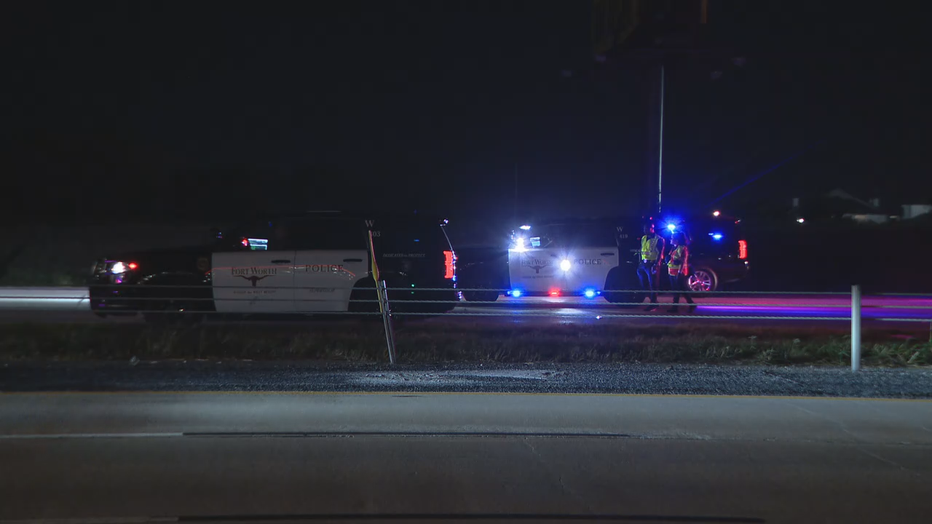 There is an apartment complex just one block west of the scene of the accident.
Trickia Jones, a mother of three boys, lives at the complex. She says it's common to see unattended children hanging out in the area on a daily basis.
"It's scary, but we see it all the time over here. And when I say all the time, it's regular," Jones said. "I actually see a lot of the single moms walking across the freeway. Not just the kids. I've seen them walk with their children as well. There's been a couple of times where I've stopped and given rides."
And while it's unclear if the children involved lived in the nearby apartment complex, Jones says this is a popular destination that many children and adults frequent on foot.
MORE STORIES:
Severe storms, high winds likely overnight into Wednesday morning in North Texas
Dallas police mistakenly assume homeowners are burglars; family wants apology
Texas kids abandoned with skeletal remains of 9-year-old brother fed by neighbors