Fort Worth officers release commercial supporting gay marriage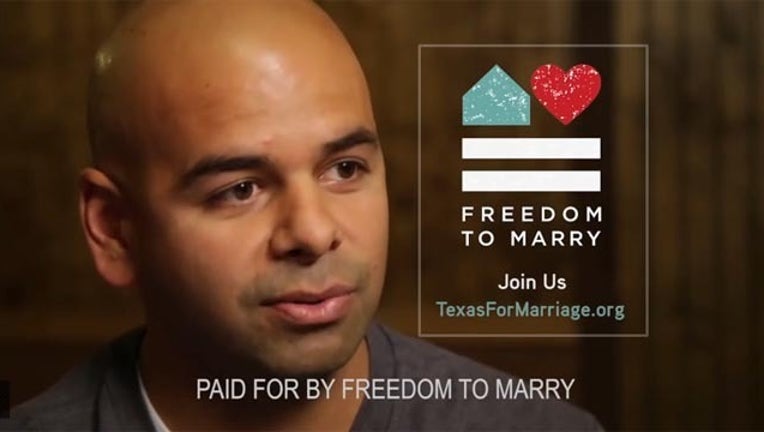 article
Four police officers from Fort Worth are speaking out in new commercials in support of the freedom to marry in Texas.
The television ads started supporting gay marriage in Texas start running this week.
The officers talk about supporting their colleague Chris Gorrie, who wants to someday marry his partner.
"Everybody supports me as a person, but I didn't think there were that many officers out there who support the idea that I'm out there to support," Gorrie said.
FWPD gave the OK for the video, but the people in the video are not speaking broadly for the department.
"I'm speaking as my own person and those other officers in the video are speaking their own opinion," Gorrie said.
Last year a San Antonio federal judge, like more than 40 other judges, ruled the state's ban on marriage for same-sex couples is unconstitutional.
The 5th Circuit Court of Appeals will be hearing an appeal of the Texas case on Jan. 9.

A local law professor said its unlikely states that continue to ban gay marriage will be able to for much longer as more states get rid of their restrictions.
"The odds are certainly far more in favor of same-sex marriage being available across the land," said Lynne Rambo, professor at Texas A&M Law School.
The ad is a joint campaign by the organizations Freedom to Marry and Equality Texas.