Fort Worth ISD Superintendent Kent Scribner announces retirement
FORT WORTH, Texas - Fort Worth ISD will be searching for a new superintendent.
Kent Scribner announced Thursday he will be stepping down from the job at the conclusion of his contract, which is August 2024.
Scribner said the announcement was made "to support a smooth and thoughtful transition." It gives the district more than two years to find a replacement.
Scribner has been in charge of FWISD since 2015. The district has 76,000 students.
Scribner's retirement is the second in two days for the two major districts in North Texas. Word leaked on Wednesday that Dallas ISD superintendent Michael Hinojosa will retire at the end of the year.
RELATED: Dallas ISD Superintendent Michael Hinojosa to step down at end of the year, sources say
Some said his decision does not come as a surprise, given he's been with the district for seven years, which is considered a long run for any urban area school district.
"I plan to retire of the superintendence at the conclusion of my contract," Scribner said.
In a video message Thursday, Dr. Scribner announced his retirement after seven years leading one of the largest school districts in the state. 
Scribner described his time with the district, citing successes in more than $100 million in scholarship growth, a 12 point gain in the state's accountability rating, and almost $2 billion in bonds passed for new construction and building improvements on all 23 middle schools. 
"Fort Worth ISD school buildings are older and he brought those into the 21st century. And that's going to leave a legacy for many generations of students to benefit from upgraded facilities, which is really important in this day and age," said Steven Poole, executive director of United Educators Association.
Dr. Scribner notified the board of trustees in mid-December of his intentions to retire so they could have enough time to find his replacement. 
But like the public, the Fort Worth ISD Council of PTAs also learned of the news Thursday. 
"We will definitely miss him. I mean, he's a friend of PTA, and just like I mentioned before, like, he's always there for PTA, cultivating the relationship, getting parents involved," Fort Worth ISD Council of PTAs President Haley Zamarripa said.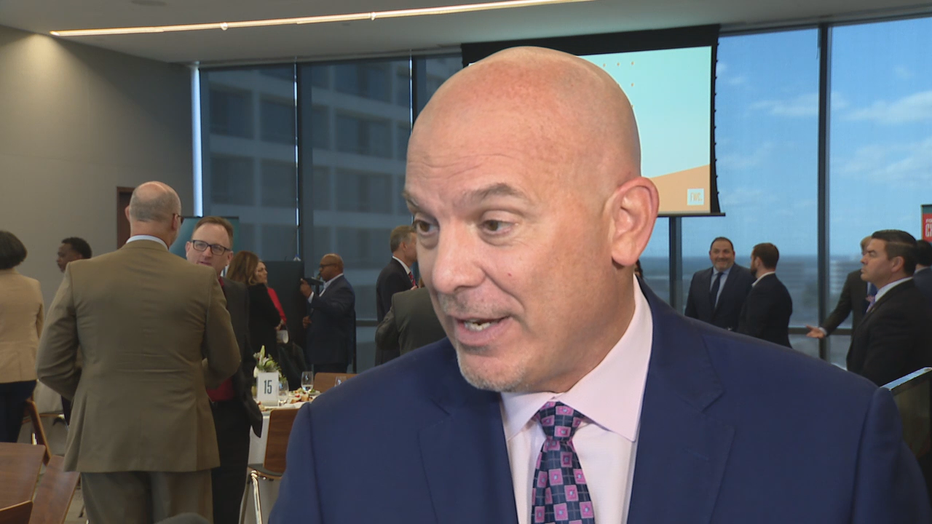 Like other districts, Fort Worth ISD faced challenges throughout the pandemic, along with push back from parents on struggling test scores and unsubstantiated complaints about critical race theory, some using public comment at school board meetings to call for Scribner's resignation. 
And the district is still facing uphill challenges of catching up students after historic learning losses. 
A challenge that may be tiring out area superintendents and teachers.
"The burnout's real, and they're eligible to retire, and they're doing so," Poole said. "So between Dallas and Fort Worth, H-E-B, Richardson, and others, I'm just afraid that more may come."
Dr. Scribner told FOX4 in an email these recent challenges did not play a role in his decision to retire. 
But the United Educators Association said it has, in part, for many other educators. 
"The last few years have really taken it out on them, trying to manage through a pandemic. But now, with attacks on public education coming from, you know, political groups, that's a tough combination to try to weather," Poole said.
The board of education will discuss Dr. Scribner's retirement at a special meeting on Tuesday.