Fort Worth ISD makes Superintendent Angelica Ramsey's hiring official
FORT WORTH, Texas - Fort Worth ISD officially has a new superintendent. 
Trustees held a special board meeting Tuesday to finalize Dr. Angelica Ramsey's hiring, making her the district's 21st superintendent.
Fort Worth ISD names lone finalist for new superintendent
The day after Ramsey officially took over the helm of Fort Worth ISD, there was an expression of confidence from FWISD Board of Trustees President Tobi Jackson.
"One thing Dr. Ramsey said in her interviews was the base is built; she just needs to build on the base," she said. 
Jackson believes Ramsey's style of leadership is a good fit for meeting the goals she has publicly stated: achieving overall academic improvement within the district and creating a safer more fiscally sound district. 
"The district is at 72,000 students right now. So an overall assessment of our needs will be something she has to come into feet first and look at that then jumping into this bond," she said. "With supply issues and cost issues, we need to move into the bond and begin building immediately."
That $1.2 billion bond Jackson refers to will pay for renovations at each middle school in the district and build four new elementary schools.   
Increased safety will extend beyond security on campuses and will include athletic events.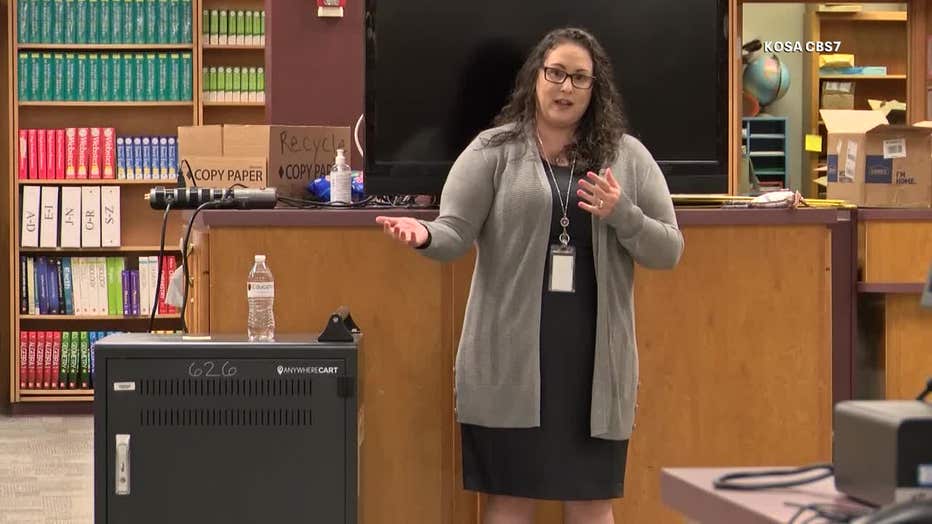 "We have to watch for our kids to make sure we keep everything safe. Not just in the schools but athletics. We have a blue ribbon panel safety and security committee I just put together as board president," Jackson said.
Dr. Ramsey's first comments as superintendent Tuesday night punctuate those priorities. 
"I will always go to and listen to those closest to whatever the issue is that we're trying to tackle. Because if we're talking about curriculum, we should be talking to teachers. If we're talking about an issue parents have, we should be talking to parents," she said. "So I know the collective is much more intelligent and has many more ideas. I am one person in the school district. We need to lead together."
"Dr. Ramsey's first day, she was out in the schools. She's listening. She's conducting listening sessions with parents, community members, all stakeholders and, most importantly, with our students and our employees," Jackson said.
Dr. Ramsey comes from Midland ISD in West Texas. She only worked there for one year but was credited with turning the district around. Before that, she worked for a school district in California and was known for helping campuses show improvement.
Fort Worth ISD superintendent finalist Dr. Angelica Ramsey discusses plans for the district
Also during Tuesday night's meeting, people spoke for and against Ramsey. Some parents voiced concerns over her focus on diversity and inclusion. 
"What you are telling us and showing us is that you're not accepting input from those who showed up and participated in the superintendent search meetings back in May," a parent told the school board. 
"I want to say welcome to Dr. Ramsey. I am looking forward to working with her to improve this school district," another parent said. "Igniting in all children a passion for learning, it's sorely needed. I don't see a lot of passion for learning right now. I'm really hoping she can bring that." 
Ramsey signed a contract for a base salary of $335,000 with the choice to make an additional $25,000 per year for meeting certain goals. The contract runs through August 2025.
She replaces Dr. Kent Scribner, who retired last month.