Multiple families displaced by 3-alarm fire that badly damaged Fort Worth apartment building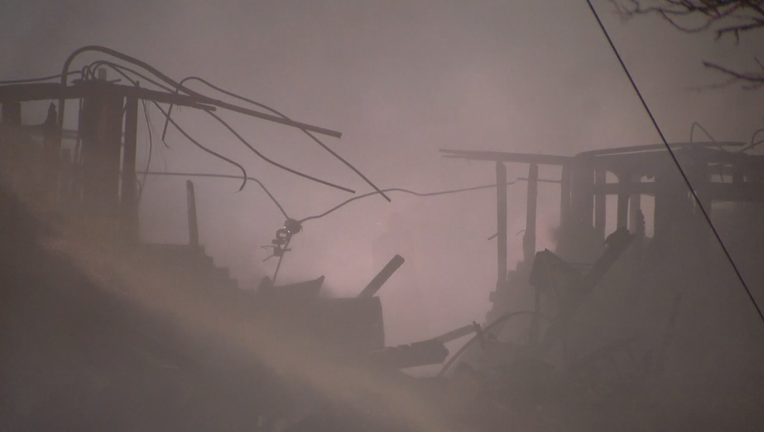 FORT WORTH, Texas - One person suffered minor injuries, as several people were able to escape a fast-moving apartment fire that started Friday night in southwest Fort Worth.
The fire started just before 8 p.m., and about 100 firefighters helped put out the 3-alarm fire at the Colonial Gardens Condominiums.
The person injured was taken to the hospital for smoke inhalation.
When firefighters got on the scene, they saw flames coming through the roof of the building.
One building was a total loss, and it's likely a couple dozen units were damaged.
"It spread that quick. In 10 minutes, the whole place. When I got here, it was an inferno, I stay upstairs, it's gone, everything, birth certificates, titles, pictures," John Patty said
The actual number of tenants who lost their apartments was not disclosed, but they are getting help from the Red Cross.
Investigators are working to determine the cause of the fire.