Forney High School coach dies from COVID-19 complications
FORNEY, Texas - A psychology teacher at Forney High School, who was also the offensive coordinator for the football team, died from coronavirus complications.
Forney ISD confirmed 44-year-old Coach Jeremy Morgan's death Sunday evening.
Morgan was a football player at both Waxahachie High School and SMU before he became a coach at Waxahachie and Forney High. His former students and colleagues are remembering him as their competitive, energetic and very faithful coach.
"Our Athletic Department is saddened by the passing of our coach and friend, Jeremy Morgan.  Please pray for his family and our FISD family as we go through this tough time.  RIP JMo," Forney ISD Athletics shared on Twitter.
The Forney High School offensive coordinator reportedly tested positive for COVID-19 in mid-November and was hospitalized after developing pneumonia.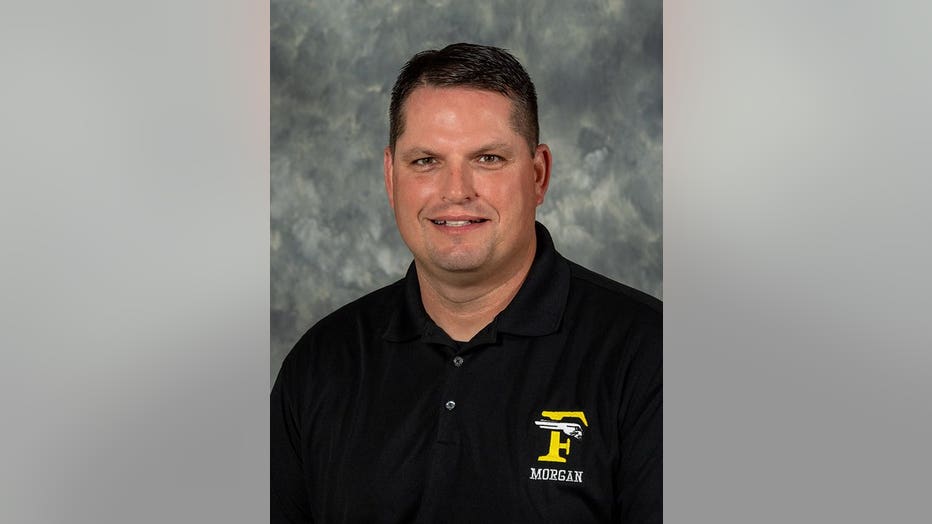 Coach Jeremy Morgan (Forney ISD Athletics)
Family members said he was perfectly healthy before contracting the virus.
"Before he becomes another statistic, my dad just died of complications relating to COVID-19. The next time you think about going out after you've been exposed to COVID-19, think about him, Jeremy Morgan and how no one else should have to go through this," his daughter, Emily, wrote on Twitter.
"I always knew this day would come but never would I be ready for it to be so soon. To the man who taught me how to be a man, I say thank you. All I have ever wanted to do is be like you, and never have I been more proud to call you my father. I love you, Dad. Rest in Heaven," added his son, Will.
Morgan also coached tight ends and was an assistant softball coach.
Waxahachie ISD Athletic Director Greg Reed remembers Morgan fondly from their days of working together at Waxahachie High School a few years ago before Morgan left to coach at Forney. Morgan graduated Waxahachie High and came back to coach there.
"He impacted hundreds of kids in a short period of time. I know he did here and I have no doubt he was doing the same thing in Forney," Reed said. "It's just a gut punch, I guess. It's gut-wrenching to hear a daughter have to say that. Nobody wants to have to read a tweet like that."
Reed says Morgan's death makes it even harder to navigate decisions on whether or not to proceed with student athletic games.
"It's harmful not to be around your friends. It's harmful to be out there with your teammates and in a game and not be masked up with risk of catching the disease," he said. "The psychological damage is equally difficult to burden as the physical."
Reed says he always hoped Morgan would return to Waxahachie someday and share a bit more of his enthusiasm and energy with future students.
Forney ISD Athletics said Morgan influenced the lives of many people and his impact on students and the community is dearly appreciated.