Former Arlington police chaplain laid to rest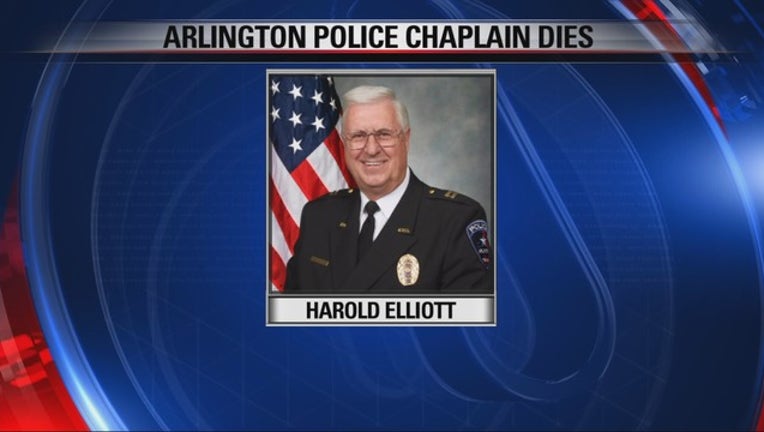 ARLINGTON, Texas - Friends and loved ones of former Arlington Police Chaplain Harold Elliott attended a service for him Saturday.
A Celebration of Life was held at First Baptist Church of Arlington.
Elliott was buried at Moore Memorial Gardens.
He started with the Arlington Police Department in 1982 and retired in 2004.
While working for the department, Elliott turned his passion for collecting police memorabilia into the police museum at the Arlington Police Training Center.
The department says he volunteered after he retired and touched countless lives.