Flower Mound 18-year-old accused of supplying fentanyl-laced pills to teen dealers
CARROLLTON, Texas - An 18-year-old suspect is facing federal charges accused of supplying fentanyl-laced pills to drug dealers and North Texas children.
Stephen Paul Brinson is charged with conspiracy to distribute a controlled substance.
Police learned about his possible involvement after arresting Donovan Andrews earlier this month.
"I think this has brought a glimpse into what the DEA has known for a very long time," said Eduardo Chavez, DEA special agent in charge. "There is a fentanyl problem throughout the country and in the Dallas-Fort Worth area."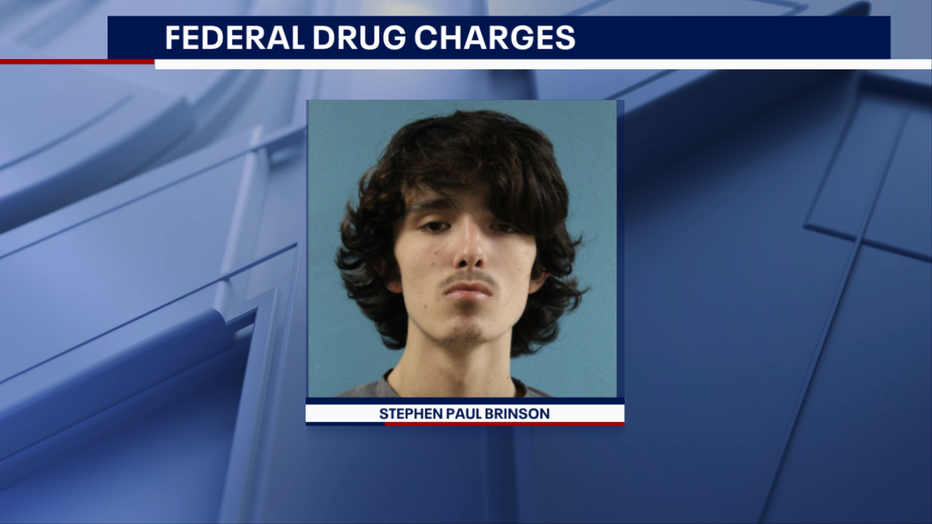 Federal investigators arrested Brinson Wednesday, describing him as a major supplier of deadly fentanyl-laced pills being used by middle and high school students in Carrollton. 
"Mr. Brinson had in his possession what we believe to be thousands of pills in addition to other drugs and weapons," Chavez said.
Court documents say Brinson was the supplier for Donovan Andrews and a Hebron High School 17-year-old who were both arrested last week. 
According to investigators, Andrews is responsible for the overdose of two Hebron High School students. 
Cooperating witnesses led federal investigators to Brinson, according to court documents, Brinson was described as a "plug."
"He is responsible for a lot of distribution in that area," Chavez said. "But there is always more, and our investigation will continue."
Investigators said Brinson was distributing drugs from his Flower Mound home and a nearby movie theater parking lot since October of last year.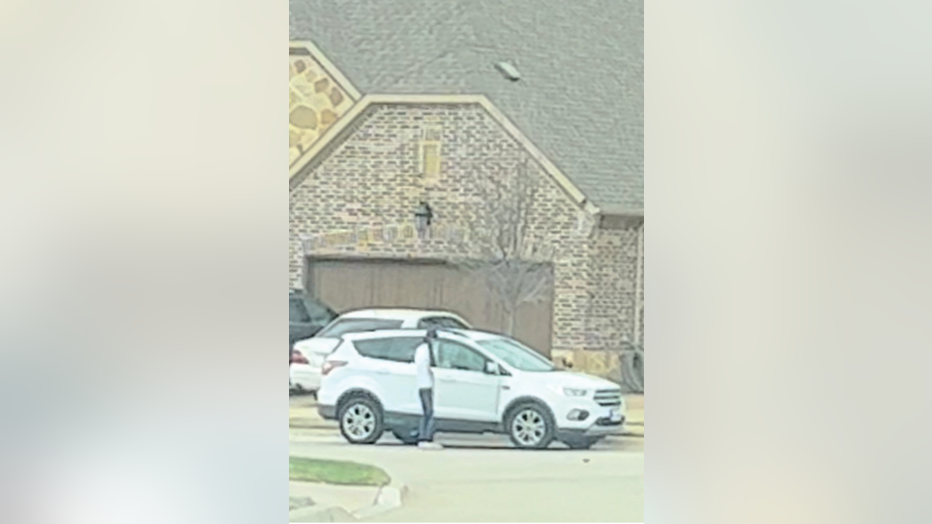 A text message shows the conversation between another suspect, directing a person to the Instagram, account, Superstarxs, which investigators said was run by Brinson. 
On March 2, investigators took a picture that allegedly shows Brinson making a drug sale at a car outside of his home. 
Wednesday, Carrollton police and federal investigators got a search warrant for Brinson's Flower Mound home. They say before they entered the home Brinson put a bag in his trunk and drove a mile away to the movie theatre parking lot where he allegedly sold pills.
Brinson was arrested in that parking lot, and officers found a pistol and an AR-15 in the vehicle. 
At the home, Brinson's parents were not home. Instead, investigators found his girlfriend. They say she was "under the influence of" fentanyl. 
According police,  Mia Havannah James Morgan allegedly told investigators there were pills in a bag near the nightstand. Morgan also told investigators where two safes were.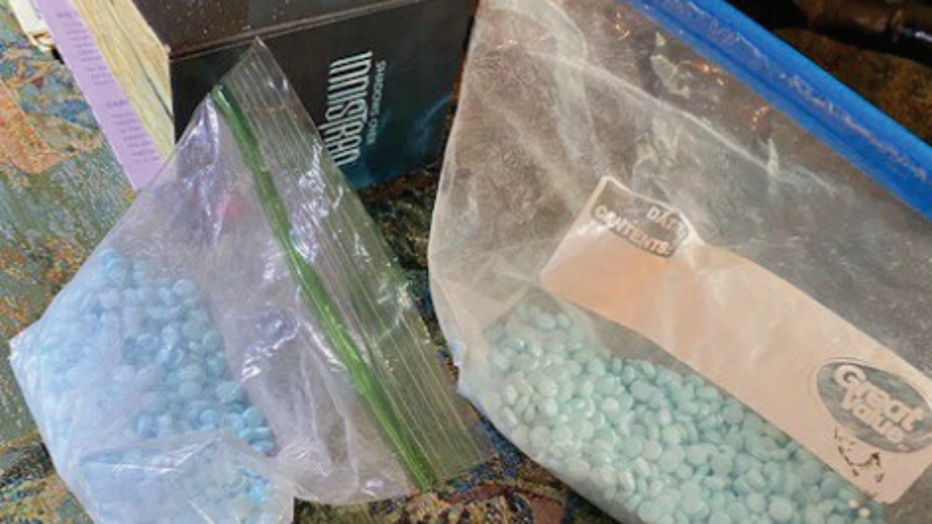 During the search, investigators found a note from Brinson's parents. On the to-do list, it said "Don't meet people in front of house of in view of house." 
When police interviewed the parents, they said they knew their son was an addict but did not know he was dealing drugs. 
Investigators say when they interviewed Brinson, he "stated everything belonged to his girlfriend."
The court documents show a transcript from part of the conversation between Brinson and investigators. 
Brinson allegedly asked, "How do I get outta here?" 
The investigator said, "Whether or not, you're a danger to the public." 
To which Brinson allegedly replied, "I'm not. I have legal guns. I was minding my own f******* business in my white a** house in Flower Mound."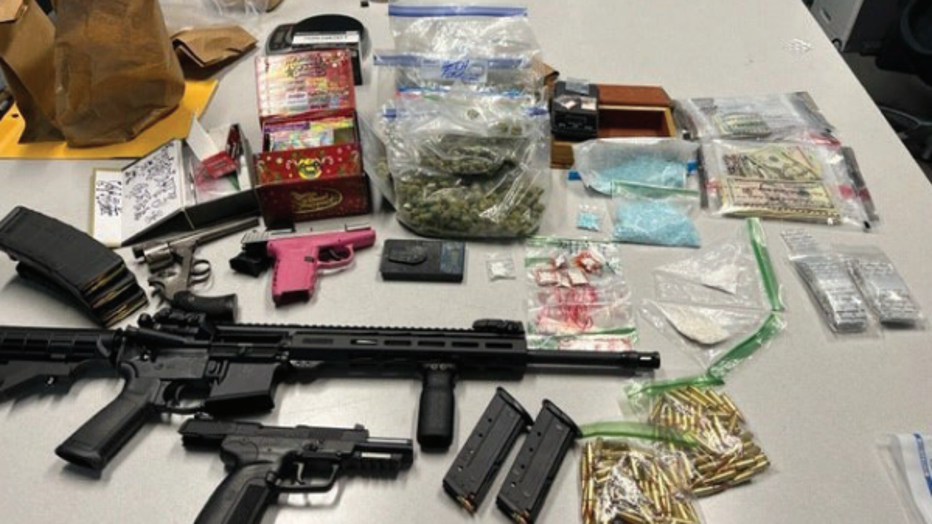 "He just proved our point for as much as fentanyl is non-discriminate towards race or gender and unfortunately takes the lives of any of those," Chavez said.  "We do not see color or race or ethnicity when we are conducting our investigations."
Chavez said Brinston could be tied to Luis Navarette and Magaly Cano, who were arrested weeks ago. He said drug sales can be complicated but said at one point those two "could" have purchased pills from Brinson in the past.