Sunday's storms, possible tornado cause damage in Dallas County
DALLAS - A family in north Dallas still recovering from a tornado in 2019 may have been hit by another one.
Wind ripped the roof off the home on Northhaven Road when the storm hit just after 2 p.m. Sunday.
The couple who lives there had just remodeled it because it was damaged by the EF-3 tornado in north Dallas in 2019. They moved back in in October.
Keith and Cherie Hart said they heard sirens and took cover in a powder bathroom. Unfortunately, it's a situation they are all too familiar with.
"My ears started popping and it wasn't as loud as the tornado before the EF-3, but you heard the wind and it moved right off," Cherie recalled. "It's really difficult. I just need some peace and quiet and leave someplace right now without fear, because right now, I'm living in a lot of fear."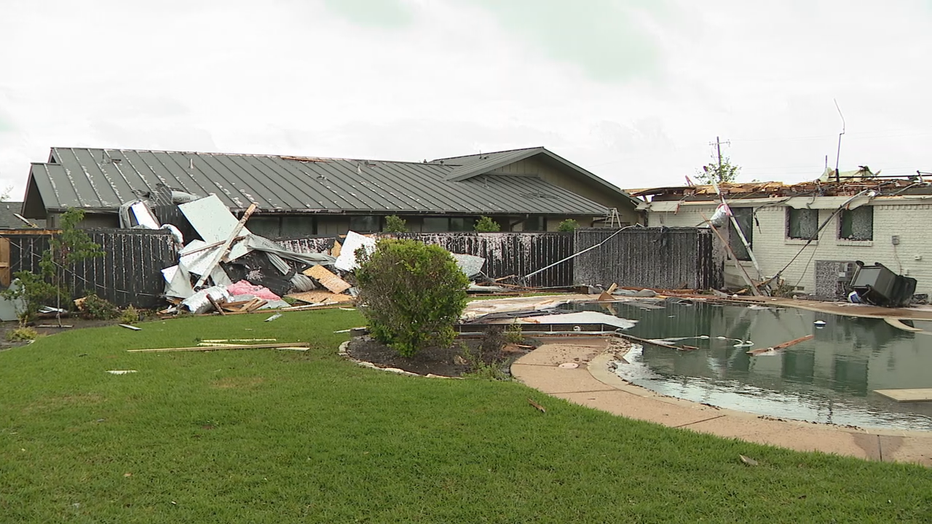 The home now has significant damage. Its ceiling is caved in and there's water damage everywhere.
The Harts said they recently sold the home and planned to move to Flower Mound in a couple of weeks.
They had family over Sunday morning and said they are just glad the grandchildren weren't there when the storms came through and no one was hurt.
"We are okay. We are good. I just have to keep telling myself we are okay. We are okay. But nobody should have to go through this twice," Cherie said.
The National Weather Service said a survey team will be sent out Monday morning to determine whether any of the damage was caused by a tornado.