First-known case of UK COVID-19 variant found in Dallas County
DALLAS - Dallas County health officials confirmed the first-known case of the COVID-19 variant that was first seen in the United Kingdom has been discovered in Dallas County.
This is the third case of the variant B.1.1.7 identified in Texas. The first Texas case was found in Harris County.
But health officials have said it's likely there are plenty more cases in the region.
"You know, it's certainly not limited to these three cases," Dallas County Health Director Dr. Philip Huang said.
RELATED: Harris County confirms first-known Texas case of COVID-19 variant
Officials said the person who tested positive for the variant is a Dallas man in his 20s, and has no recent history of travel outside the United States. That means there's likely community spread.
"You know, certainly, that's not a good thing," Dr. Huang added.
The county has been sending some specimen samples to get further genetic testing, and the man's sample just so happened to come back positive.
According to the Centers for Disease Control, variant B.1.1.7 is associated more "efficient and rapid transmission", but there is currently no evidence to suggest that it has any impact on the severity of disease or vaccine efficacy.
Experts said it's 70% more contagious than what we've been seeing with COVID-19, however, there is good news.
"It's not appearing to cause more severe illness," Dr. Huang explained.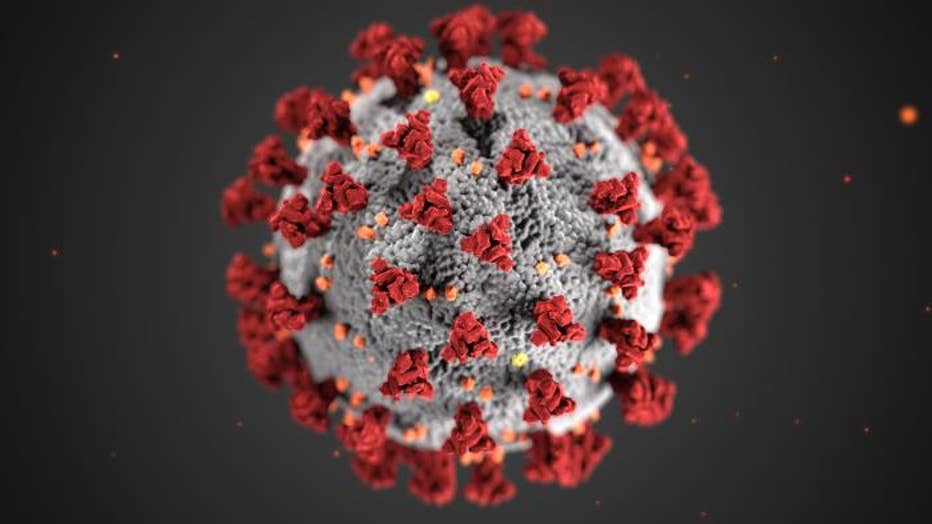 This illustration, created at the Centers for Disease Control and Prevention (CDC), reveals ultrastructural morphology exhibited by coronaviruses. Note the spikes that adorn the outer surface of the virus, which impart the look of a corona surroundin
Dallas County vaccinated 12,000 people last week.
Dr. Huang said it's believed the vaccine will still work against the UK variant. It's also believed that COVID-19 antibodies we've seen will offer protection.
Still, a CDC study reveals projections that this new strain could be the dominant strain by march.
"We can't let up on masking, abiding crowds, teleworking," Huang said. "Do those things vigilantly."
The latest forecast from UT Southwestern shows hospitalizations have increased 24% in Dallas County in the past two weeks, and 21% over the same time in Tarrant County.
Both counties are projected to see infections increase over the next two weeks, but at a slower pace.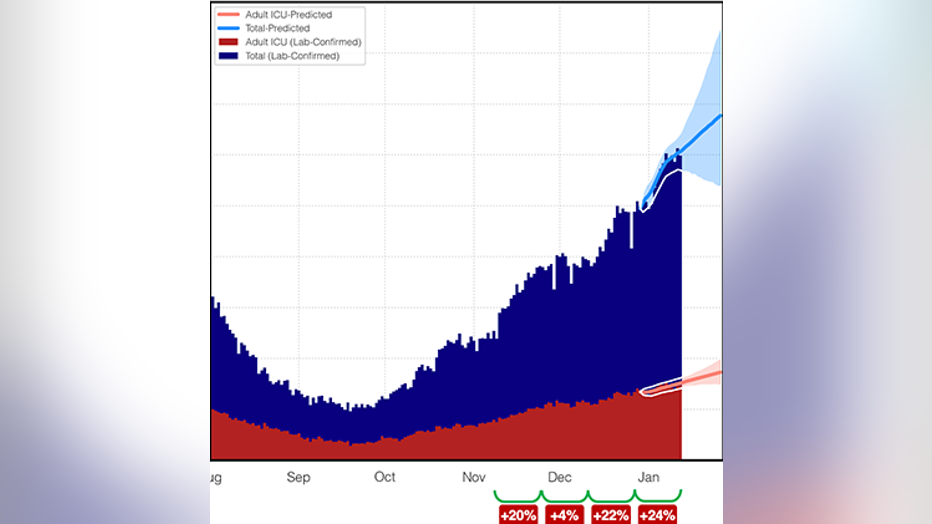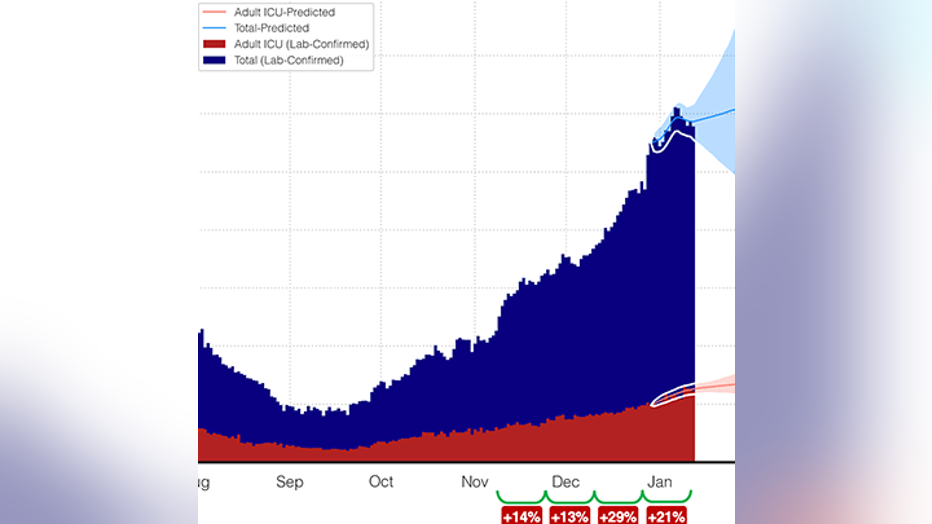 There is some encouraging news, as forecasters said their surveys show people are attending fewer gatherings and wearing masks more frequently around others.
"We know what works. We have successfully slowed transmission down in our community," Dr. Huang said.