Federal watchdog reopening latest probe of Secret Service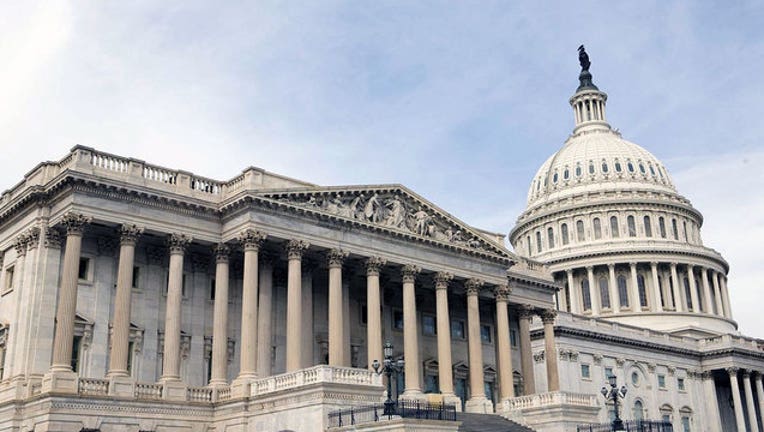 WASHINGTON (AP) — The Homeland Security Department's internal watchdog is reopening the investigation into efforts by the Secret Service to discredit a congressman.
Inspector General John Roth said Monday that his office was renewing the investigation after Secret Service Director Joseph Clancy changed his story about when he first learned that agents were looking into the background of Rep. Jason Chaffetz, chairman of the House Oversight and Government Reform Committee.
Homeland Security Secretary Jeh Johnson said Monday he had confidence in Clancy and was pleased with changes Clancy made in the agency in the year he has been in charge.
An agent in Washington first looked up Chaffetz's 2003 failed job application 18 minutes after the Utah Republican convened a hearing in March about an allegation of a drunken incident near the White House involving two senior agents. Forty agents, including multiple supervisors, looked at the application within a week and details about it were leaked to the media.
Before details of Chaffetz's application became public, Assistant Director Ed Lowery wrote an email to another assistant director, saying that Chaffetz "might find embarrassing needs to get out. Just to be fair."
Lowery denied directing anyone to leak information about Chaffetz and told Roth's investigators that his email reflected "his stress and his anger."
Clancy told Roth's investigators he did not know what was going on until April 1, shortly before the existence of Chaffetz's application became publicly known.
Late last week, after Roth's report on the incident was released, Clancy changed his recollection and said he first heard unsubstantiated rumors about Chaffetz as early as March 25. Clancy said he did not know that agents had accessed Chaffetz's file until April 1.
Roth said his investigators will now conducted additional interviews and "take other investigative steps" before issuing an addendum to the report.
Infuriated that the agents looked into Chaffetz's application, Sen. Tom Cotton, R-Ark., announced on the Senate floor Monday that he had put a hold on nominations for three ambassadorships until appropriate disciplinary action is taken and the Justice Department is tasked to start a criminal investigation. Individual senators have the authority to place a hold on presidential nominations.
"I'm not yet at the point of calling for a total blockade on all executive branch nominations, though I may reach that point," Cotton said. "I did register an objection to three prominent political nominations. ... When President Obama and Secretary Johnson take appropriate action, I will likewise take action and release these."
Johnson praised Clancy and the Secret Service as a whole Monday for the agency's work to protect both the pope during his six-day tour of the United States and global leaders who were in New York for the United Nations General Assembly and asked reporters to take note of the successes.
"The Washington press in particular focuses in on (inspector general) investigations, fence jumpings and the like," Johnson said in his first public event since Roth's report was released. "I want our workforce to know that we recognize and appreciate the hard work and the professionalism that went into this huge monumental and probably unprecedented effort and that we appreciate it. And I'd like the press to acknowledge it and recognize it as well."
Johnson did not discuss any discipline that came from the report, saying on that "in terms of any follow on actions that will occur, that judgment will be made in the near future."
___
Follow Alicia Caldwell on Twitter at https://twitter.com/acaldwellap.