Father's Day brings storms for some, clouds for others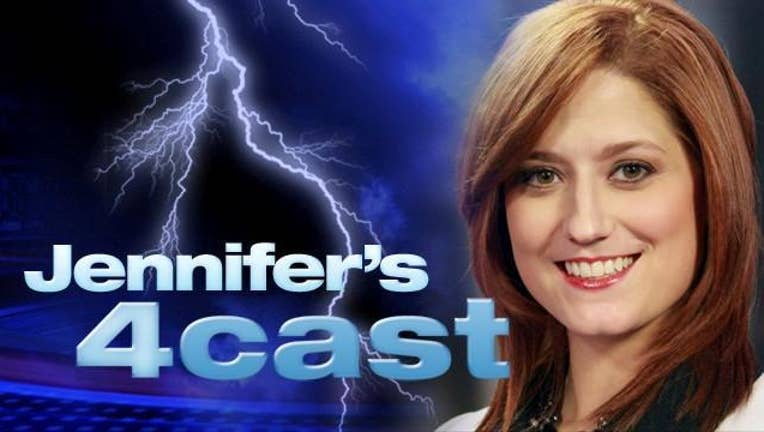 Hoping for sunshine on your Father's Day? Probably not going to happen. Most of the area will stay dry, but the spots that do see rain today will see torrential downpours that will increase flooding potential in already saturated areas. There is a Flash Flood Watch for areas to the NE of the MPLEX (though it does include Collin County) until 4 p.m. this afternoon. Just because you're not in the watch area, it doesn't mean you'll be spared from the rain. Highs today will be in the upper 80s, but may stay cooler if cloud cover and showers persist in your area.

Showers and storms should end by sundown this evening with overnight lows in the low to mid 70s.

Tomorrow, dry with temperatures back into the low 90s with more sunshine.

The rest of the workweek stays dry with highs in the low to mid 90s.