Family finds lost wedding ring, returns it to FOX 4's Shannon Murray
The power of social media helped reunite FOX 4's Shannon Murray's husband with his lost wedding ring.
Less than two months after getting married Shannon's husband Chris lost his gold wedding band while on vacation in Dauphin Island, Alabama.
Shannon and Chris searched all over the beach, but could not find his ring and had to return home without it.
"We were convinced it was at the bottom of the ocean," Shannon said in a Facebook post.
Shannon posted a photo of her husband with his ring on a Facebook group for the Dauphin Island area asking for help from anyone who might find it.
A few days later, Amanda Tyner from Mooresville, Indiana messaged Shannon saying that her 8-year-old son Jeremy had found a ring in the sand.
"Jer found the ring, he had just got out of the water and had plopped down on his boogie board and was covering his hands with sand, and he looks over, and he says, 'Hey Dad, I found a gold ring.'" said Jason Tyner, Jeremy's dad.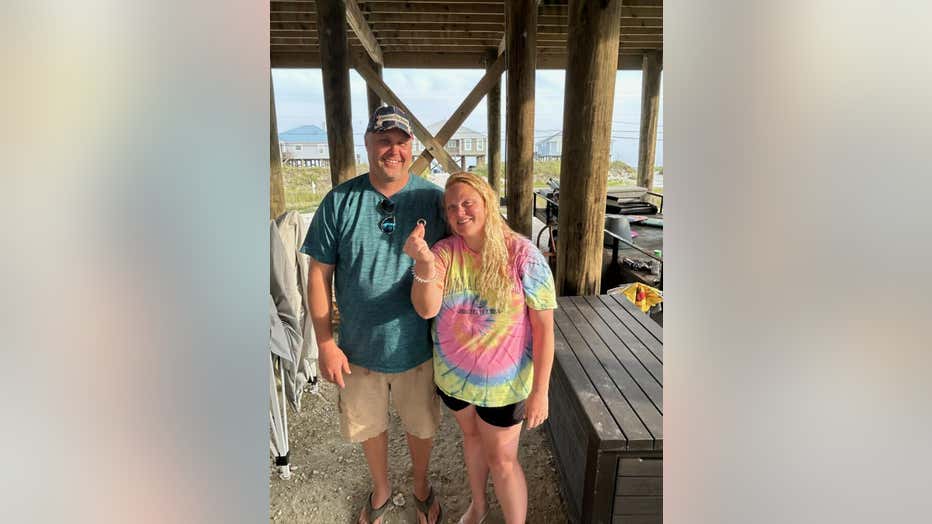 Amanda found Shannon's Facebook post when she was searching for a good fishing spot in the area.
Coincidentally, the Tyners were celebrating their 15th wedding anniversary on their trip, so they were thrilled to help the newlyweds.
They said the experience was a good lesson for their four kids about doing the right thing.
"Our oldest son is always walking around with the metal detector trying to find cool stuff. So we kind of had a laugh that Jeremy just had to stick his hand in the sand and pull up a ring like that," said Jason.
The Tyners mailed the ring back to Shannon, and it arrived on Monday night.
"I was so certain it was gone forever. It was nothing short of a miracle," said Chris.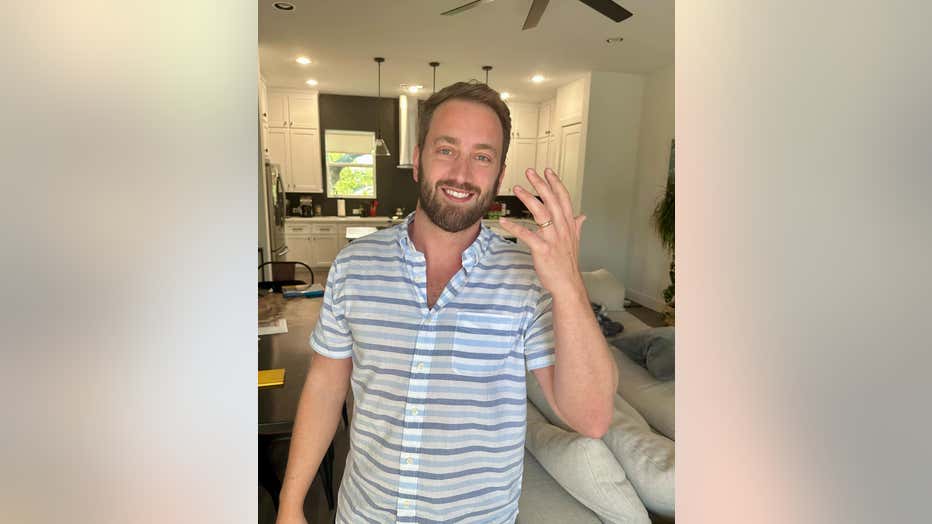 "We were fully ready to get him just a cheap, fake one and that was it for him," Shannon said on Good Day Tuesday morning. "You can't be trusted."
Shannon said she was not mad at her husband for losing his ring and didn't want to make him feel worse about it, but was thankful to the Tyner family for finding and returning it.
"