Exit poll: Few GOP protest votes, Dems sour on Wall Street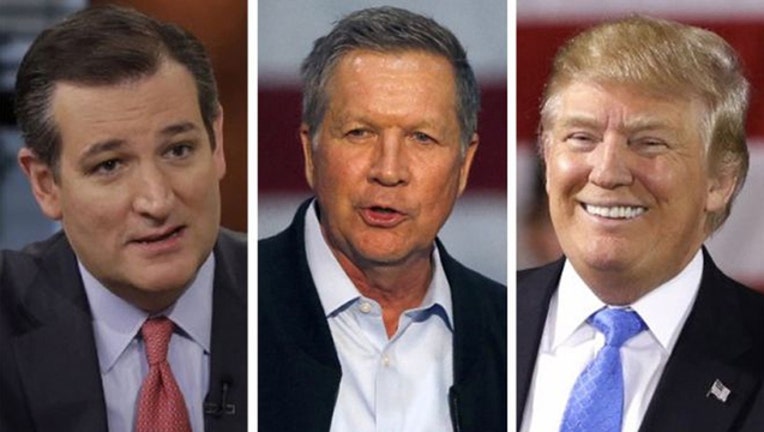 article
WASHINGTON (AP) — Few Republicans said they cast protest ballots when voting in three of the five states holding primaries on Tuesday. Among Democrats, voters in Connecticut, Maryland and Pennsylvania held a more negative view of Wall Street than their GOP counterparts.
And in Pennsylvania, most GOP voters believe the heated contest among Donald Trump, Ted Cruz and John Kasich has divided their party. But most Democratic voters in the state say they've been energized by the primary battle between Hillary Clinton and Bernie Sanders.
Those are the early findings from exit polls conducted for The Associated Press and television networks by Edison Research. Exit polls were not conducted in Delaware or Rhode Island, the other two states holding primary elections on Tuesday.
Other highlights from the exit polls:
___
FEW PROTEST VOTES
Most Republicans in Connecticut, Maryland and Pennsylvania said they are voting for their candidate, rather than against his opponents.
Only a quarter of voters in Connecticut and Maryland said they voted for someone because they opposed the other candidates. And in Pennsylvania, less than one in five say they were casting a negative vote.
In Pennsylvania, Trump was more polarizing than either of the other candidates. While over a third of GOP voters said they would be excited by a Trump administration, the idea scares a quarter of voters.
Few voters there have extreme emotions about Cruz or Kasich. While either candidate's victory would prompt excitement for less than 10 percent of voters, each would produce fear in less 20 percent of voters.
___
WALL STREET INFLUENCE
Few Democrats voting in three states Tuesday had a positive view of Wall Street, but Sanders voters were more likely than Clinton voters to have a negative few of the nation's financial services industry.
In Connecticut, Maryland and Pennsylvania, about 6 in 10 Democrats say Wall Street hurts the American economy. But across the three states, nearly 8 in 10 Sanders voters say Wall Street hurts the economy, while Clinton voters were more divided on the question.
On the GOP side, voters' feelings are more mixed about the influence of the financial sector on the economy. In Pennsylvania, nearly half of Republicans say Wall Street harms the economy and nearly 45 percent say it is a positive force.
Connecticut Republicans are slightly more positive about Wall Street: nearly half say it helps the economy and about 4 in 10 say it is detrimental. In Maryland, more than half see Wall Street as a positive, with about a third saying it does more to hurt the economy.
___
ENERGY FOR DEMS; DIVISION FOR GOP
Most Democratic voters in Pennsylvania say they've been energized by the closely contested primary between Clinton and Sanders.
But Pennsylvania Republicans say the opposite about the heated contest among Trump, Cruz and Kasich.
About seven in 10 voters in Pennsylvania say the Democratic campaign has energized the party rather than divided it, while about 6 in 10 GOP voters say the Republican campaign this year has divided the party. Only 4 in 10 Republican voters say they've been energized.
___
The surveys were conducted for The Associated Press and television networks by Edison Research as voters left their polling places at 25 to 35 randomly selected sites in Pennsylvania, Connecticut and Maryland.
Preliminary results include interviews with 758 to 930 Democratic primary voters and 530 to 896 Republican primary voters in each state. The results among all those voting in each contest have a margin of sampling error of plus or minus 5 percentage points.
___
Follow Chad Day and Emily Swanson on Twitter at: https://twitter.com/chadsday and http://twitter.com/EL_Swan