Ex-San Jose PD Chief Eddie Garcia named new Dallas Chief of Police
DALLAS - The next police chief in Dallas will not come from within the department.   
Recently retired San Jose Police Chief Eddie Garcia has been named the new Dallas police chief.
Garcia's hire is historic. City leaders and police all say he will need to hit the ground running to lower record violent crime rates.
Garcia, 50, had been a part of San Jose PD for 28 years before stepping down just days ago. He had spent the past five years as chief.
Garcia is also making history by being the first Latino Dallas Chief of Police.
"I never thought in my 28 years as a law enforcement officer in Dallas we would have our first Latino Chief," said George Aranda, president of the Dallas chapter of the National Latino Law Enforcement Organization."
Garcia was born in Puerto Rico and spoke about his move to California, where he learned English, during his interview with councilmembers. He also spoke about his ideas for crime reduction, saying a small number of locations are often the majority of calls. He said crime-fighting should be data-driven. He also discussed improving morale, a hot topic inside the Dallas Police Department.
"It doesn't matter who you are, what you look like, what language you speak, anything is possible," Garcia said.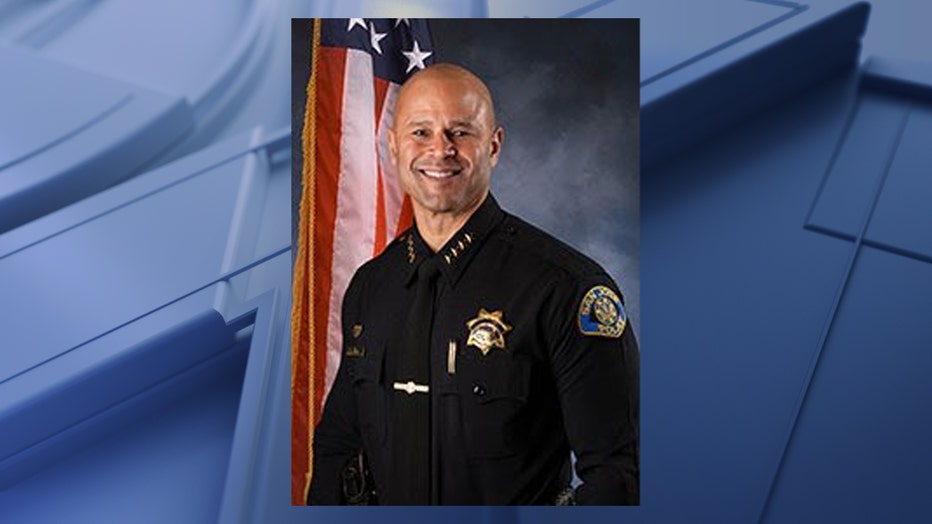 As the first woman to lead the Dallas Police Department, Chief Renee Hall announced her resignation earlier this year.
Hired in 2017, Hall came to Dallas from Detroit, Michigan. Her tenure in Dallas was rocky, beginning with the Botham Jean shooting and ending with criticism over her handling of protests and the rising violent crime rate in Dallas.
 Multiple police associations were critical of Hall's leadership and before her resignation, Dallas Mayor Eric Johnson criticized Hall for not having a concrete plan to reduce violent crime.
 Aranda said he hoped for an internal hire, but he added that he and his fellow officers are happy with the historic selection of Garcia.     
"He needs to communicate with the community, all communities," Aranda said. "We can't arrest ourselves out of crime. Talking to these community leaders, clergy, even the officers, and making sure everybody has a stake in this game. Supporting officers, making sure we do things right, not targeting people of color."
Rising crime rate is something Garcia will need to tackle head-on. There have been nearly 240 homicides in Dallas this year, up from the 209 last year.
"We need to hire more officers. That's a must," Aranda said. "But we need to come up with new innovative ways of putting more officers on the street. We can't go putting officers in these hot spots. That's overplayed and overdone and that really doesn't tackle the problem."
Councilmember Jennifer Staubach Gates is the chair of the Public Safety Committee.
"The public is really worried about our current crime rates, and they should be," she said. "We are taking it seriously in the city of Dallas. I think the experience Chief Garcia is going to bring to the job is going to be beneficial for our residents."
Before becoming chief, Garcia worked as a homicide investigator, commanded the community services division and special investigation unit. He made basic Spanish a course in the police academy.
Earlier this month, Garcia told KTVU-TV that there were some low points in his time as chief, including mistakes made during this summer's George Floyd protests.
The department received hundreds of excessive force complaints, and Chief Garcia had to apologize for his reaction to complaints that one of his officers had openly antagonized protestors. He also said the highlights of his time in leadership were diversifying staff and supporting the LGBTQ community.
During the search for a chief, a public survey showed a track record for reducing crime and transparent leadership were top priorities.
 The public search for a chief came down to seven finalists. Garcia beat out three internal police applicants as well as two more finalists from DFW.
Garcia talked about being the top choice for the top job at the Dallas Police Department.
"From a philosophical perspective in these trying times we are in, in American law enforcement we need our leadership that's experienced and made mistakes, learned from mistakes to try and make other departments better," Garcia said. "We need to change the tactics but the goals will always be the same. I feel that is something I will personally take to Dallas on some of the issues we face and some things we can do better in."
Garcia will start as the Dallas police chief on Feb. 3.
Mayor Johnson says Garcia needs to immediately develop plans to fight violent crime.
RELATED: 
Dallas hosts Q&A livestream with police chief finalists
Dallas interviewing 7 candidates for police chief position
Dallas Police Chief Renee Hall announces resignation after turbulent tenure