Donald Trump vying for African American vote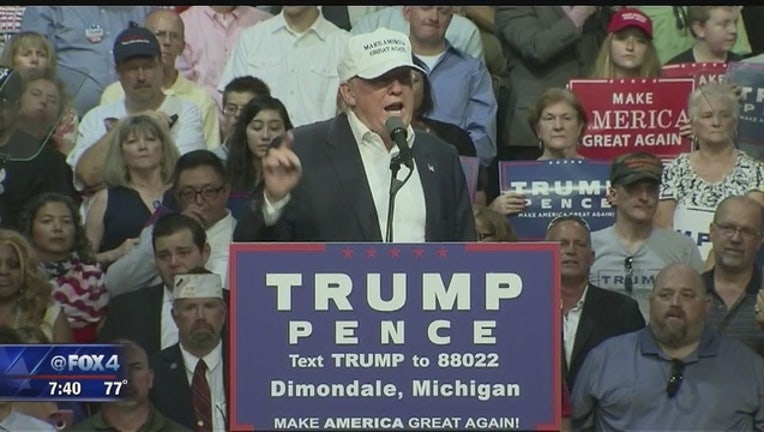 DIMONDALE, Michigan - Donald Trump is telling African American voters to give him a shot at the presidency.  He's also asking, 'what they've got to lose?'
Friday during a rally in Dimondale, Michigan, Trump asked the crowd, "What do you lose by trying something new like Trump?"
He said many are living in poverty and have no jobs.
"What the hell do you have to lose?" he asked. It's not the first appeal Trump has made to the demographic, despite his dismal standing in the polls.
Trump spoke about deteriorating conditions in Detroit, saying it is among the worst afflicted cities in America, with no jobs, poverty and bad schools.  He said his rival Hillary Clinton would rather give jobs to refugees than American citizens.
The Republican presidential nominee told the crowd, if he is elected president, he predicts that he will have "over 95 percent of the African American vote," at the end of his first term.