Donald Trump kicks crying baby out of Virginia rally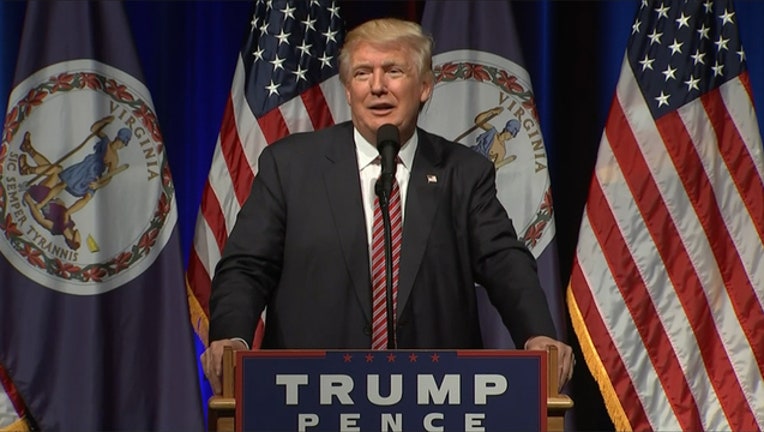 article
Donald Trump said he wanted a crying baby ejected from his rally in northern Virginia on Tuesday.
Trump, the Republican nominee, was interrupted Tuesday by the wails of a child while discussing China and its monetary police.
"Don't worry about that baby, I love babies," Trump said. "I hear that baby crying, I like it. What a baby. What a beautiful baby. Don't worry, don't worry. The mom's running around like—don't worry about it, you know. It's young and beautiful and healthy and that's what we want."
Trump then resumed talking about China, but about 30-40 seconds later the child started to cry again.
"Actually, I was just get kidding — you can get that baby out of here," Trump said to laughter at the rally. "That's all right. Don't worry. I, I think she really believed me that I love having a baby crying while I'm speaking. That's OK. People don't understand. That's OK."
The Associated Press contributed to this report.