Dallas Zoo monkeys found in Lancaster church's community house, reward for info increased to $25,000
LANCASTER, Texas - The Dallas Zoo says the two emperor tamarin monkeys who went missing earlier this week appear to be healthy and are recovering from the experience.
The monkeys, named Bella and Finn, lost weight during the ordeal, but showed no signs of injury, according to the zoo.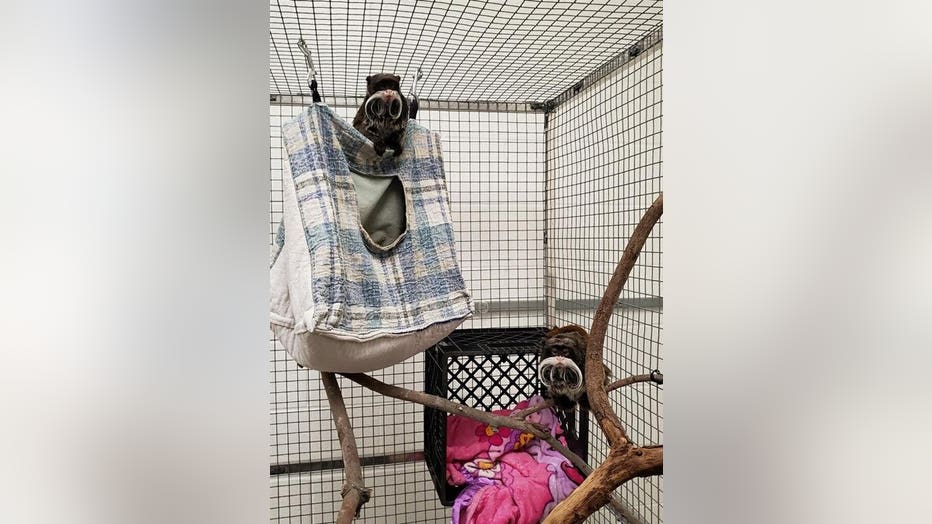 Bella and Finn (Source: Dallas Zoo)
Both animals starting eating and drinking shortly after they were recovered from an abandoned Lancaster home Tuesday evening.
On Monday, police said the monkeys habitat had been tampered with and that they believed the animals had been taken.
People close to The Family Center Church of God in Christ in Lancaster confirm to FOX 4 that the monkeys were found inside the church's community house, which is next door to the church.
Church sources tell FOX 4 there had been break-ins at the house in the past.
The church says it had recently filed a report with police about the break-ins after ducks, pigeons, chickens and cats had collected inside.
Police released a photo and video of a person they wanted to interview in connection to the missing monkeys.
The Dallas Zoo says the video was critical in the tip that led to the animals being found.
Police have not announced any arrests in connection with the case.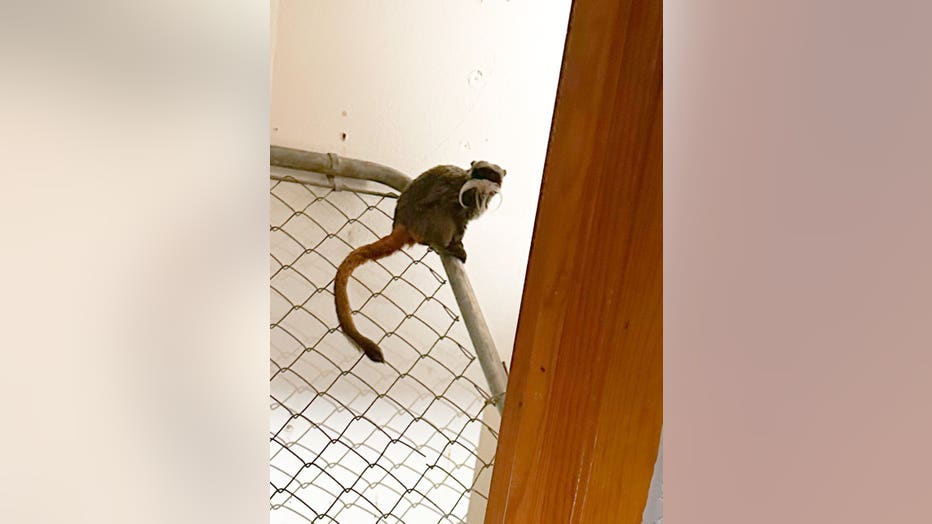 Missing monkey inside Lancaster house
Bella and Finn will be required to quarantine before being allowed back to their habitat. 
This is just the latest possible criminal incident at the Dallas Zoo this month.
READ MORE: Dallas Zoo: Timeline of suspicious events that police are investigating
Intentional cuts were found in the langur habitat and the habitat of a clouded leopard, which escaped.
An endangered vulture was also found dead with what police described as a wound. 
The Dallas Zoo is now offering a $25,000 reward for any information that leads to the arrest of the person or people responsible for the incidents.