Dallas Zoo Mystery: Police want to talk to man about missing monkeys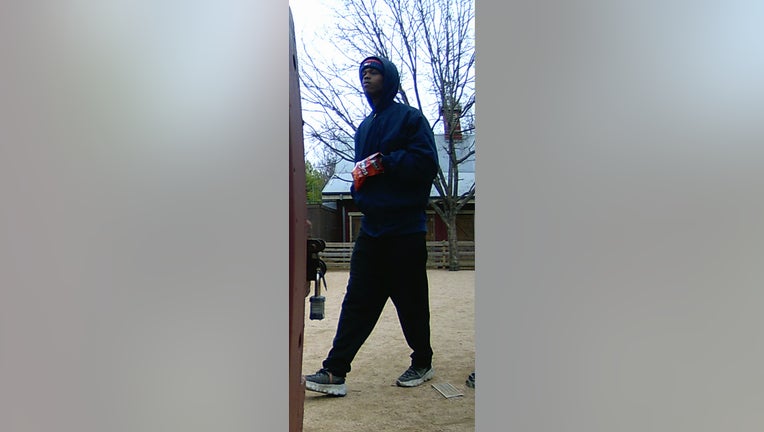 article
DALLAS - Dallas police have released a photo of a person they want to talk to in regard to two emperor tamarin monkeys that went missing at the Dallas Zoo earlier this week.
The video shows the man in a black hoodie and sweatpants walking around the zoo.
Police were called to the zoo on Monday after zoo employees reported the animals' enclosure was cut open, and the monkeys were missing.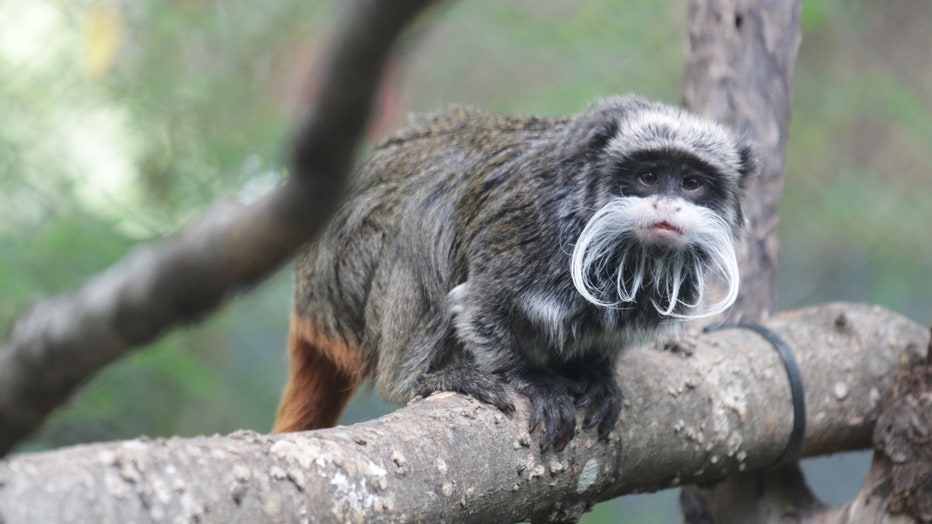 DPD says they believe the enclosure was intentionally cut open, and the animals were taken from the enclosure.
Police say the man is not a person of interest at this time, just someone they want to interview.
Dallas police are asking if anyone recognizes the person in the photo to give them a call at 214-671-4509.
The missing monkeys are just one of four strange and possibly criminal events at the Dallas Zoo this month.
Earlier this month, police and zoo officials said Nova, a clouded leopard, was able to escape its habitat after the fence was intentionally cut open.
She was found unharmed hours later.
Zoo officials also found an intentional cut in the langur habitat.
No langurs got out and none were hurt.
Last week, the zoo reported an endangered vulture was found dead under "suspicious" circumstances.
The zoo would not release any details around the vulture's death citing the pending investigation, only saying the bird had a "wound."
Dallas police and U.S. Fish and Wildlife have been called in to investigate the occurrences to see if they are connected.
The zoo has added more cameras, security patrols and overnight zoo staff.