Dallas weather: Flights getting back on track after icy weather, TSA asks travelers to arrive early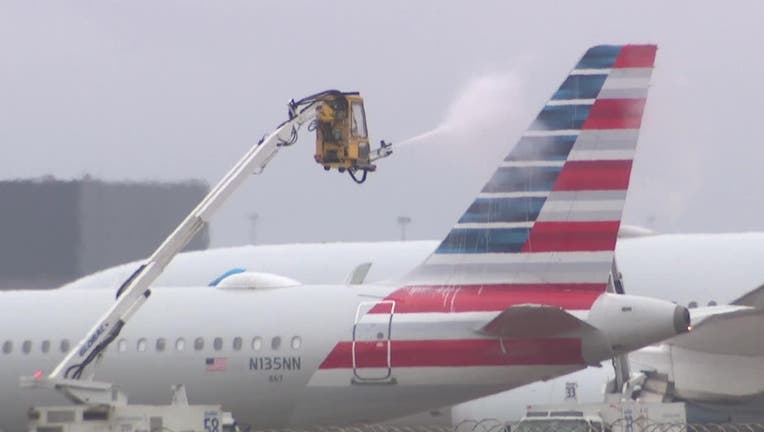 article
DALLAS - Flights into and out of Dallas are getting back on track as North Texas tries to thaw out.
FlightAware.com reports DFW Airport has only 13 cancelations for Friday, but more than 80 flights are delayed.
Love Field has just three cancelations.
RELATED: Oncor crews working to restore power to thousands
Southwest and American Airlines each have a handful of cancelations affecting no more than 1% of their schedules.
The TSA is asking travelers to arrive for flights 2 hours early for domestic flights and 3 hours early for international flights, saying that TSA staff is also dealing with weather impacts.
Those who plan to fly on Friday are still urged to check their flight status before heading to the airport.