Dallas restaurant owner apologizes after Trump Jr., Cruz pose with Obama cookie cake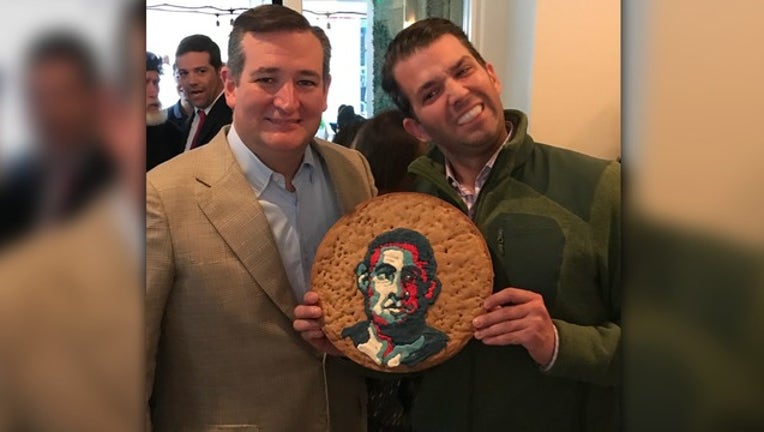 The owner of a Dallas restaurant says he feels betrayed and hurt over a controversial photo posted by the president's son.
Donald Trump Jr. shared a photo of him and Senator Ted Cruz posing with a cookie cake decorated with former President Barack Obama's face. The two were at Le Bilboquet in Uptown for a private birthday party.
Trump Jr. posted the photo on Instagram with the caption, "With friends like these... some good friends decided that while my birthday is not for 2 weeks that they would get me an early 40th birthday cake. And what birthday is complete without an Obama cake? I figured it was so good that I would have to share it with Ted."
The restaurant received backlash online after the picture was posted, but owner Stephan Courseau defended his business. In a lengthy Instagram post, he explained they did not bake or provide the controversial cake for the party, but rather a guest brought it in.
"We at Le Bilboquet feel betrayed and sad," he wrote. "Restaurant business is about creating a hospitable environment for all, a non-partisan, non-politicized, nondiscriminatory and respectful environment. The fact that guests decided to use our restaurant as a platform to promote, disrespect, and spread hatred goes against everything we stand for."
The restaurant owner added that he believes in love, respect and tolerance and is "disappointed and hurt" with what happened at his venue.