Dallas rehab center seeks financial help from state amid surge in demand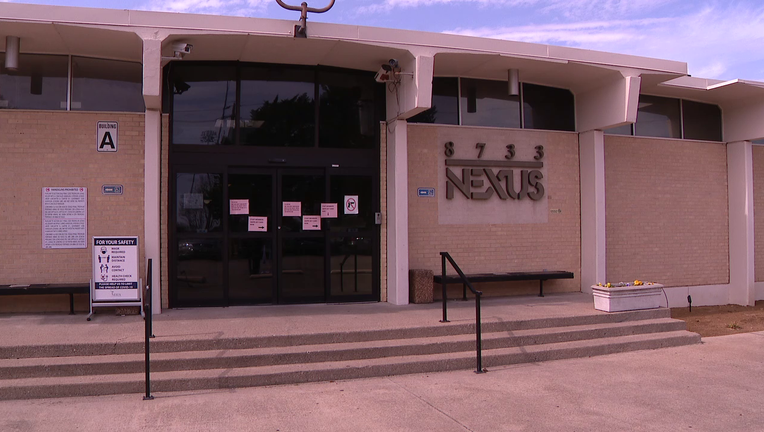 article
DALLAS - Drug rehab services in Texas have seen a surge in demand for addiction treatment and counseling, now they are asking state lawmakers for financial help to sustain those services.
Kaitlyn Jackson overcame a ten-year opioid addiction through treatment at Nexus Recovery Center in Dallas.
"I actually remember here at Nexus hearing the birds and actually seeing a butterfly and noticing it," said Jackson.
The rehab facility, which has not had an increase in state dollars in five years, helped her recover the life drugs robbed.
"I had two kids, I lost them to CPS. My mother is now raising them. I have a beautiful relationship with them now. I raise today, I get to raise, my stepdaughter and I have a 3-year-old little boy, and we have a beautiful family now," she said.
This week Nexus asked the state Senate Finance Committee for more money.
"We've seen the need go up every day with fentanyl being laced with almost every street drug right now. It is driving people into treatment or unfortunately causing them to overdose," said Heather Ormand the CEO of Nexus Recovery Center.
In recent months, three teenagers died from drugs laced with fentanyl in Carrollton.
Drugs mixed with fentanyl are flooding the streets, last week a bust brought in 42,000 fentanyl-filled pills.
READ MORE: Deputies find 42,000 fentanyl pills in car during North Texas traffic stop
"It's crucial that we have an increase in our reimbursement rates. Those rates have remained flat since 2018, while at the same time our costs have continued to skyrocket," said Ormand.
Nexus receives about $5 million annually from Health and Human Services and the regional mental health authority.
"We would love for that rate to increase by 20%, which is really what we've asked for from the legislators because that would help cover the increased cost over the last three years,"  
READ MORE: Fentanyl overdoses become No. 1 cause of death among US adults, ages 18-45: 'A national emergency'
Women with children as far away as San Antonio come to Nexus for help.
"The need for our services, in particular, have gone up as other centers have had to close," said Ormand.
Kaitlyn Jackson now works at Nexus as a recovery coach, hoping state lawmakers will increase dollars to help other women.
"I've walked in your shoes. I've been in your situation. I've dealt with CPS, I had a drug addiction and I can help you if you allow me to walk with you," she said.
Next week Jackson will travel to Austin to share her story with state representatives.