Dallas police body camera shows officer shooting armed suspect during struggle
DALLAS - The Dallas police chief says another probation violator who cut off his ankle monitor put his officers and the public in danger.
Dallas police released body camera video of an officer shooting an armed man over the weekend.
Police said it happened around 7 p.m. Sunday as officers were patrolling at an apartment complex near Ross and Fitzhugh Avenues in Old East Dallas.
Property managers at the apartments called police to tell them they recognized a man, later identified as 35-year-old Hernan Gutierrez, as a suspect from previous crimes. 
Earlier this month Gutierrez was believed to be involved in a stolen vehicle case where he rammed a marked police vehicle.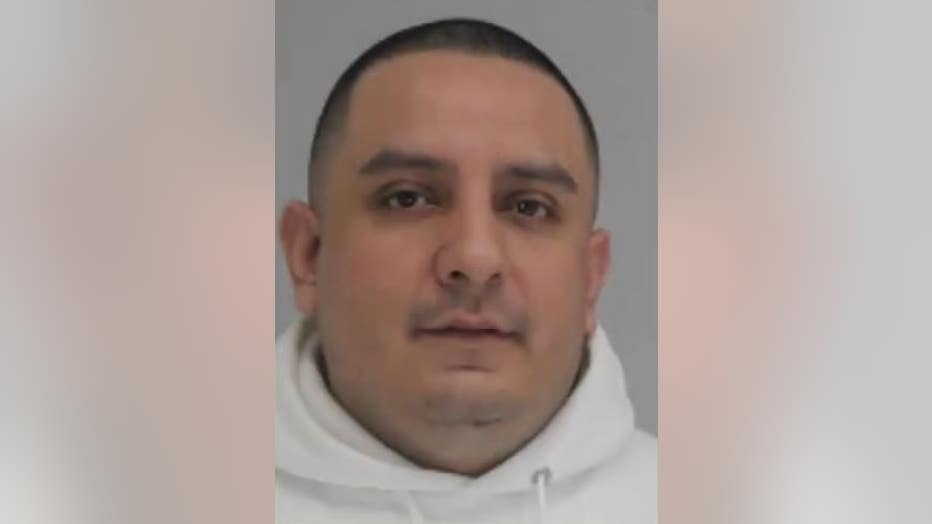 READ MORE: Dallas police shoot armed man during struggle 
Dallas police chief Eddie Garcia said officers deployed a Taser, but it was ineffective. The suspect pulled out a gun from his jacket pocket and continued to struggle, firing at officers. That's when an officer fired one shot, hitting the man. 
In the body camera video, you can hear Officer Kimberley Esquivel, the officer who fired, apologize to Gutierrez. He was taken to the hospital in critical condition. Police say he is now in stable condition. 
Police say the shot Gutierrez fired hit an occupied apartment. No one was injured from that shot.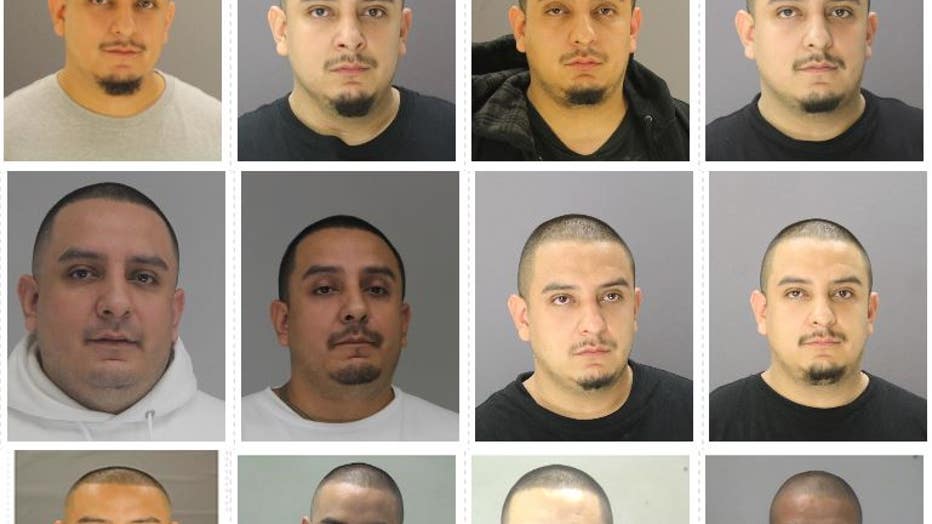 Hernan Gutierrez previous mugshots
Gutierrez had a lengthy criminal history, according to Dallas Police. Chief Garcia said he was on federal probation for felony possession of a firearm and possession of a controlled substance. Garcia said he had cut off his ankle monitor in August 2022. He also had an active warrant for a weapons charge. His previous convictions included kidnapping and drug charges.
Police say he had a backpack with drugs inside of it at the time of the confrontation.
"Same old story: Ankle monitors do not work for these individuals," the chief said. "Not only did my officers almost lose their lives, but God knows how many other lives he's affected since he's been out."
Gutierrez will be charged with aggravated assault on a public servant and other charges are possible.
Chief Garcia said the actions by the officers exemplify what it means to "sacrifice for your city."
Just on Tuesday, Chief Garcia testified in Austin to support legislation that would make it a state jail felony for tampering with an ankle monitor. He has repeatedly called for tougher measures since a violent offender who removed his ankle monitor allegedly shot and killed two Methodist Dallas Hospital workers last October.
This is the second officer-involved shooting by Dallas Police in 2023.