Dallas PD: Woman in custody after stabbing 7-year-old to death
DALLAS - Dallas police say a woman stabbed two children Thursday afternoon, and one of them was a 7-year-old girl who later died.
The stabbing happened just before 2 p.m., in the 2900 block of Frazier Street in South Dallas.
The second victim, a teenage boy, is in the hospital. His condition was not released, but he is expected to survive.
Someone who witnessed the stabbing ran to tell a neighbor, who helped subdue the suspect until police arrived.
There are still a lot of questions about what led up to the stabbing.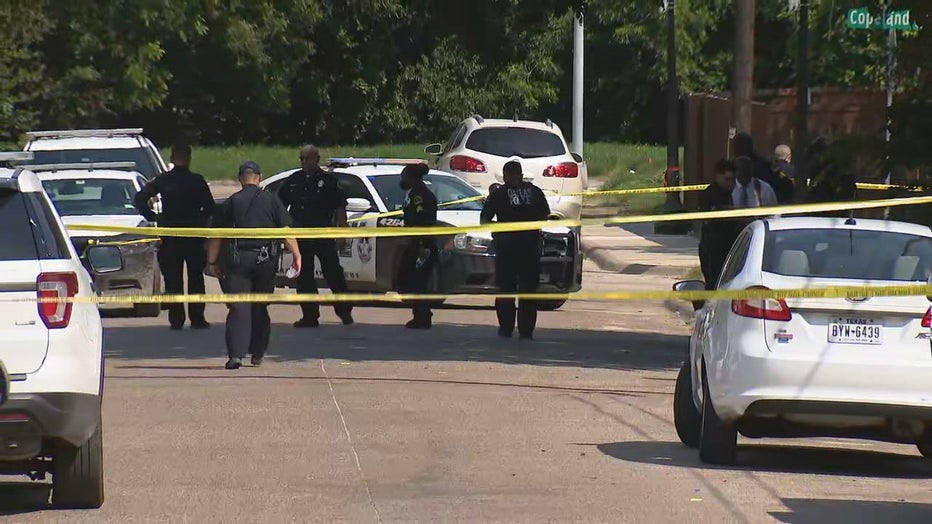 Dallas police have not given many details as to who the suspect is and why the children were stabbed. 
But FOX 4 did learn the person who restrained the suspect was an off duty law enforcement officer
"A witness who resides at the location fled to go get her neighbor to detain the suspect," Dallas PD Senior Corporal Brian Martinez said.
Police did not say what the relationship was between the adult suspect and the children involved. 
"The neighbor responded and was able to physically restrain the suspect. The neighbor then transported the 7-year-old victim to a nearby fire station," Martinez said.
From there, the 7-year-old was taken to a hospital and pronounced dead.
Some in the community said the suspect possibly suffered from mental health issues. 
Investigators would not confirm those claims. 
"The Dallas Police Department does not comment on the mental state of any individual," Martinez said. "She is being questioned by detectives at this time."