Dallas man exonerated in 25-year-old Deep Ellum nightclub murder case
DALLAS - A Dallas man who was wrongly convicted in a Deep Ellum nightclub shooting 25 years ago has been exonerated. 
On Wednesday, a Dallas County judge officially dismissed the capital murder charge against Martin Santillan.
He was declared innocent earlier this year after his case went before the Court of Criminal Appeals.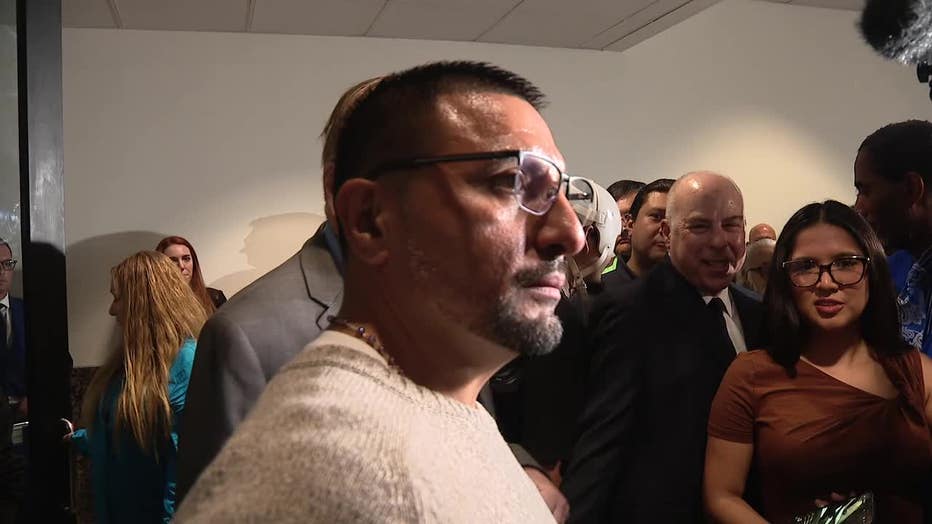 The Dallas County District Attorney's Office said Santillan was named a suspect for the death of Damond Wittman in 1997.
Wittman had been smoking a cigarette with friends in the parking lot outside a nightclub in Deep Ellum.
Innocent bystander killed in Deep Ellum nightclub shooting was single mother
A man walked up to them and asked for a cigarette. After Wittman gave him a cigarette, he pulled out a gun and demanded money.
Wittman was shot and killed while struggling with the gunman.
Investigators at the time recovered a bloody Dallas Stars jersey that witnesses said the suspect was wearing.
One of four witnesses then picked Santillan, who was 23 years old at the time, out in a lineup.
2 charged in shooting of Deep Ellum musician; police credit tips from FOX 4 viewers
Despite having an alibi, he was convicted and sentenced to life in prison.
"Thankfully, the District Attorney's Office was willing to listen and take action on what we presented to them," said Paul Casteleiro with Centurion, the innocence organization that helped reopen the case. "Mr. Santillan should never have been convicted. He had no connection to the Dallas Stars jersey, a truthful alibi based on the testimony of five witnesses, and the State's case was based on a lone eyewitness's identification."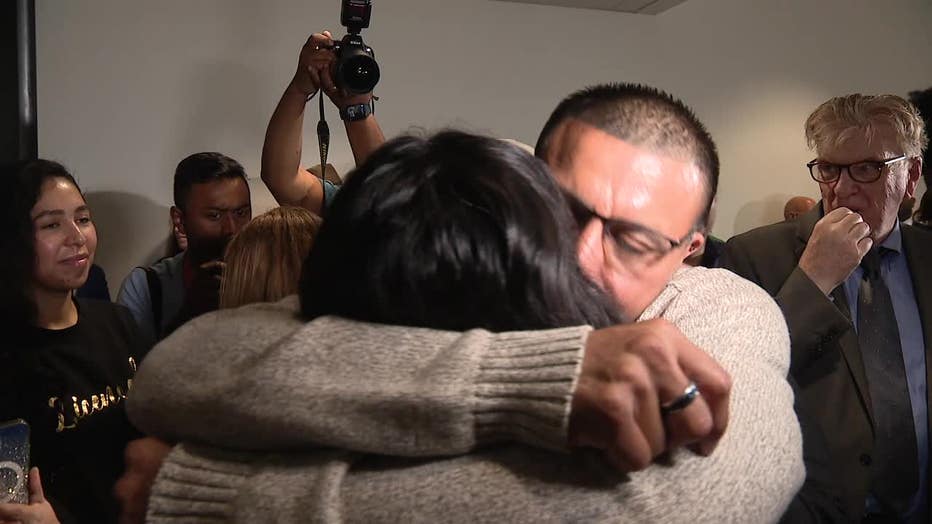 Centurion brought the case to the Dallas DA's attention and in 2008 and 2014 performed DNA tests on the evidence – a cigarette butt and the bloody Dallas Stars jersey. In both instances, the tests were inconclusive. 
Then in 2021, the evidence was tested again with newer and more sensitive forensic technology. The results showed DNA profiles for two unknown men, not Santillan.
2 Georgia men wrongfully convicted of murder 25 years ago enjoy their first day of freedom
Investigators were able to find one match for the DNA in a police database. That person helped lead investigators to the identity of the man police now suspect was the real killer.
That man was arrested and will now stand trial for Wittman's murder. His name has not yet been released because he was a juvenile at the time.  
"What happened to Mr. Santillan 25 years ago was a terrible injustice. I am grateful for the hard work and dedication of our partners involved to clear this man's name and make sure the true person responsible for this heinous crime is behind bars. This exoneration and the arrest of the person responsible is the justice Mr. Santillan deserves while providing true justice for Mr. Wittman and his loved ones," said Dallas Police Chief Eddie Garcia.
Santillan's exoneration is the 43rd in Dallas County since 2001, when the law began allowing inmates to request post-conviction DNA tests.
He's the 70th innocent person Centurion has helped to free.