Dallas ISD hopes to drop mask mandate soon
DALLAS - The Dallas Independent School District is considering an end to its face mask mandate.
Dallas ISD is one of several school districts in the state defying Gov. Greg Abbott's order that prohibits public schools from requiring face masks on campuses. 
But Superintendent Dr. Michael Hinojosa told FOX 4 the district is close to lifting its mask rule.
"We can still recommend it but we're not going to require it because our numbers have been so good because people have complied with our request," he said.
No date for the change has been set yet.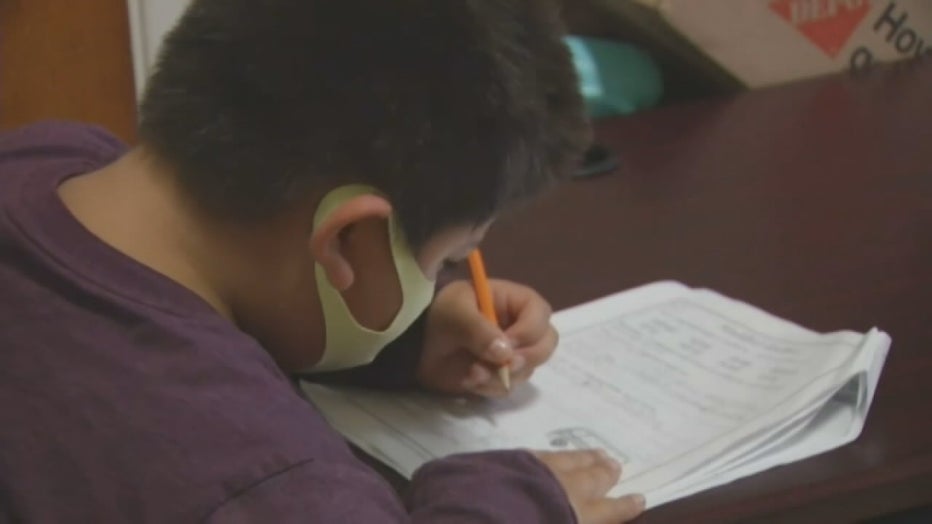 "We want to make the right decision so that we don't do it too early and create some other issues, but we can see the light at the end of the tunnel certainly not a freight train. It's just a matter of do we do it after Thanksgiving, do we do it after Christmas? But we're so close because the number of cases are going down and now the vaccines are available for the elementary students," Hinojosa said.
Dallas ISD will begin offering Pfizer's COVID-19 vaccines to students ages 5-11 at six elementary schools on Monday.
RELATED: Dallas County kids among 1st in North Texas to get pediatric COVID-19 vaccine