Argument over gunshots celebrating new year led to Dallas' first murder of 2023, victim's family says
DALLAS - Family members of 36-year-old Dylan Reeves say the father was shot and killed after going to talk with neighbors who were shooting off guns on New Year's Eve.
"He was a man who loved his family," said Reeves' father, Donald.
Dylan Reeves' father and sister each say the 36-year-old placed family above everything.
"He was a really good husband. Really good father," said Charity Reeves.
Reeves' father last saw his son on New Year's Eve. He says his son told him that he was planning to stay at his home off Mar Vista Trail in Oak Cliff with his long-time girlfriend and their three children.
Reeves was concerned about people down the street shooting guns into the air to celebrate the new year, and scared bullets might drop into his family's home.
READ MORE: 18-year-old wanted for first homicide of 2023 in Dallas
"He said, 'I've got to stop it somehow. My kids are going to get hurt, you know?'" Reeves said. "I said, 'well, son you be sure to call the police first.'"
Reeves said after midnight his son went to tell a group at a party to stop shooting their guns, but that was when he was shot.
"He said he was going to go confront these people. He was tired of it," he said.
Reeves' family says he went by himself to confront the group.
What happened next isn't exactly clear.
The Dallas Police Department is only releasing a few details, saying, "there was a fight that escalated to a murder."
Police identified 18-year-old Miguel Sereno as the suspect.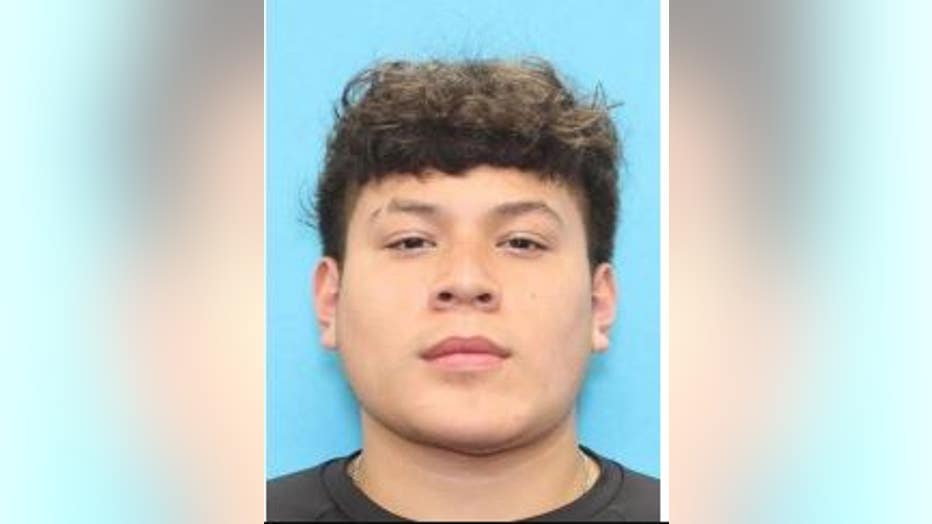 Miguel Sereno (Source: Dallas Police)
Police aren't saying what evidence tipped them off to Sereno.
"After that altercation with this other individual whatever this person comes out and shoots him multiple times. Not once. Multiple times," Reeves said.
Sereno fled the scene before officers arrived.
Dallas Police Chief Eddie Garcia touts city's drop in violent crime in interview with FOX 4
"I would think if you're defending yourself you wouldn't run, you know?" Reeves said.
A murder warrant was issued for Sereno's arrest. In the meantime, Reeves' family, which includes a 12-year-old son, a 5-year-old daughter and a 3-year-old son, are at a loss.
"He worked so hard. He always said how much he loved them," said his sister Charity Reeves.
A love only a parent could know.
"I saw him grow right in front of me," said Donald Reeves.
Now his father hopes anyone with information about the killer calls police.
"My son was a good man. He didn't deserve that," he said. 
Police are still searching for 18-year-old Miguel Sereno.
A photo has not been released at this point in time.
Police ask you to give them a call if you have any information.