Dallas Cowboys' Dak Prescott named 2022 Walter Payton Man of the Year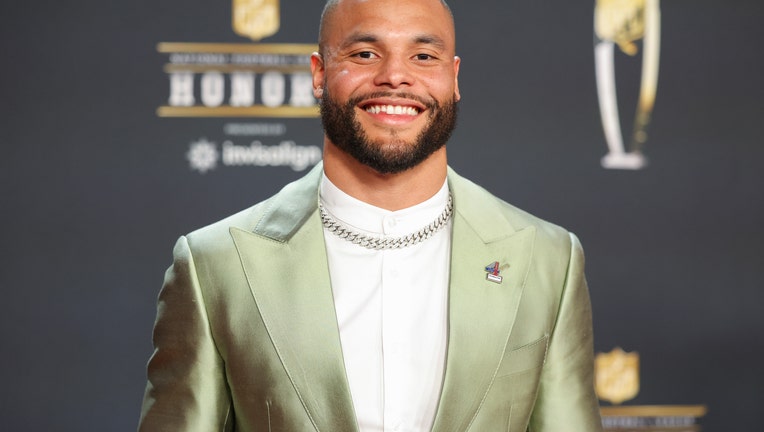 article
PHOENIX, Arizona - While a couple of former Dallas Cowboys learned that they would be receiving the highest honor they could from the NFL Thursday night, a current Cowboy was honored as well.
Dak Prescott became the fourth Dallas Cowboys player ever to be named Walter Payton NFL Man of the Year.
It's the league-wide award for community service activities off the field.
Arlington Lamar only Texas school with two Super Bowl players
The honor highlights Prescott's work in the community. He's an advocate for mental health and cancer awareness.
Prescott lost his brother to suicide in 2020 and his mother died from cancer in 2013 when he played at Mississippi State.
While accepting the award, he paid tribute to both of them.
"I want to acknowledge the person who's had the biggest influence on my life – my mother, Peggy," Prescott said. "My mother was and still is my moral compass."
The Cowboys quarterback joins Roger Staubach, Troy Aikman and Jason Witten as the Cowboys who have won this award.
McKinney native Ronald Jones II returns to the Super Bowl
Two Dallas Cowboys legends are also heading to the Pro Football Hall of Fame – former linebackers Demarcus Ware and Chuck Howley. 
Ware is the team's all-time leader in quarterback sacks and Howley was the MVP of Super Bowl V.
Kansas City Chiefs quarterback Patrick Mahomes was also honored by the NFL Thursday night.
The East Texan was named the NFL's Most Valuable Player for the 2022 season. He was also the MVP for the 2018 season.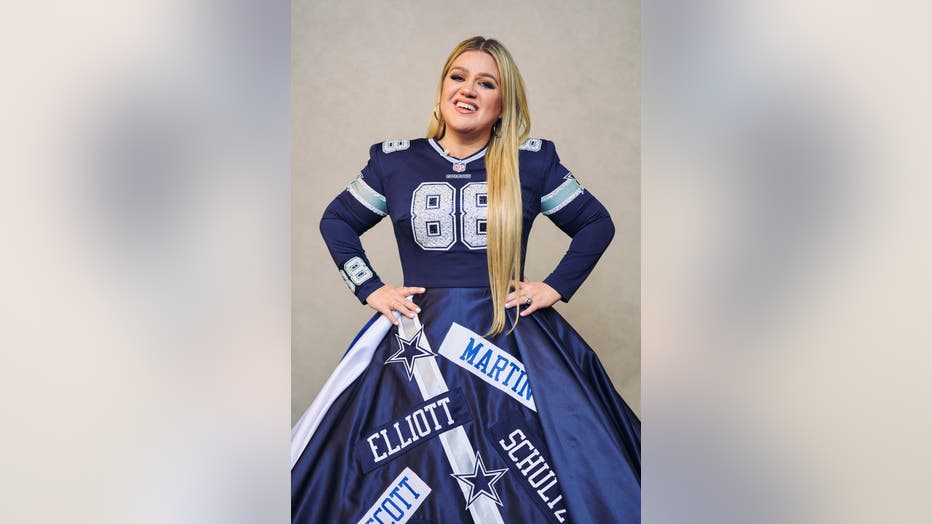 PHOENIX, AZ - FEBRUARY 09: Kelly Clarkson poses for a photo while wearing a Dallas Cowboys dress during NFL Honors at the Symphony Hall on February 9, 2023 in Phoenix, Arizona. (Photo by Cooper Neill/Getty Images)
Another Texan, singer Kelly Clarkson, showed her support for the Dallas Cowboys while hosting the NFL Honors ceremony. She wore a dress that looked like it was made from football jerseys.
"Honestly, though, growing up I mostly just followed the Cowboys because they're America's team," she said. "You're just booing because you're jealous."
The gown featured the names of some of the most high-profile players from the Cowboys' current roster, including Prescott.