McKinney native Ronald Jones II returns to the Super Bowl
McKINNEY, Texas - Back in 2020, Ronald Jones II became McKinney North's first-ever Super Bowl champion as a running back for the Tampa Bay Buccaneers who helped Tom win his seventh and final ring by beating Patrick Mahomes and the Kansas City Chiefs. This week Jones is back in the big game trying to help Mahomes and the Chiefs win it all.
"To have a chance to win two Super Bowl rings within the first five years of my NFL career is something I wouldn't trade for anything in the world," Jones said.
Rojo, as he is often called, hopes to hoist the Lombardi Trophy again this Sunday in Arizona.
"All the guys playing with growing up and, you know, we always had dreams going to the NFL. Less than 1% make it so I'm just humbled and happy that God chose me for this journey to live it through my teammates as well," he said.
RELATED: Mahomes, Hurts aware of significance of Super Bowl duel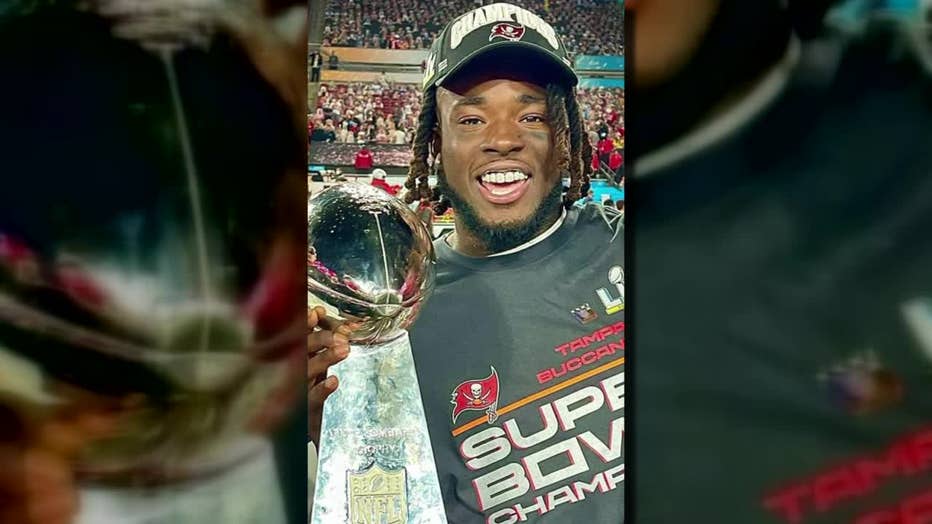 Back in McKinney, some of his former high school coaches are molding a new generation of Bulldog players and pointing to Jones' example.
"For the kids to be able to see an athlete that came from McKinney North, represent McKinney North in the NFL doing the special things that he's doing, it just shows a direct connection of what hard work, effort and just having a strong mental attitude, what it can accomplish for you and what it can get for you," said Melvin Crosby, Jones' former football and track coach.
"It's just good to see kids that you've poured into have success and reach their ultimate goal. It's the only thing that keeps me doing this," added Patrick McCutchen, his former running backs coach.
During his Bulldog career, Jones captured 10 different football school records that still stand today. 
RELATED: Michael Irvin pulled from Super Bowl coverage after woman's complaint
He also suffered his greatest loss off the field.
During his sophomore year, Jones' dad, Ronald Jones Sr., died while waiting for a heart transplant.
"You know, I always told him I'm gonna go to the league and buy you and mom a house, this and that. So I know he's watching over me every step of the way," he said.
Jones thinks his father would be proud of him for going to his second Super Bowl.
"Oh yeah, he would say this is something Hollywood couldn't even script. As a little boy those memories, just never thought I would be in this position," he said.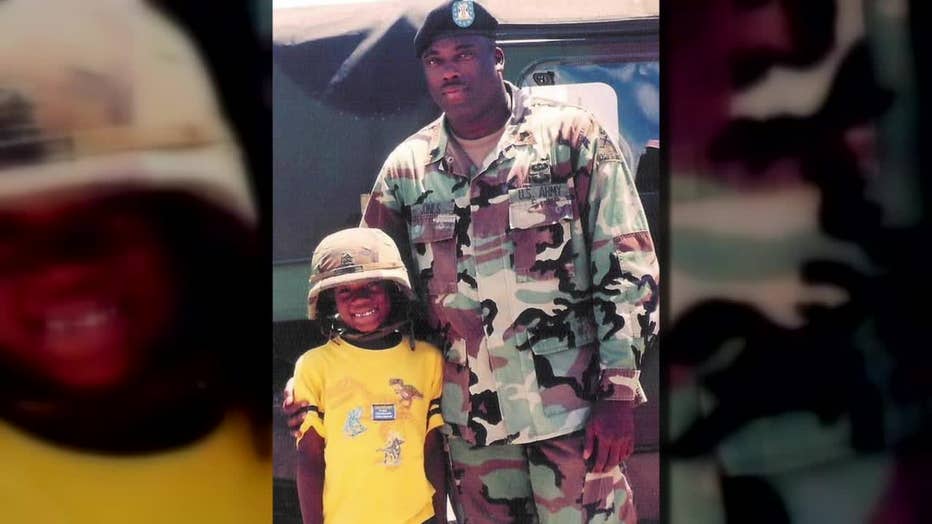 Ronald Jones II with his father, Ronald Sr.
It was after his father's death that Jones connected with Derrick Robinson, who runs the Alliance of Elite Youth Leadership in McKinney.
Robinson has been a mentor for him from high school through college at USD and five seasons in the NFL.
When the challenges of pro football have hit, Jones has turned to Robinson time after time.
"We call, we talk. 'All right coach, on to the next one man. I'm gonna put it behind me.' He does a phenomenal job not sitting on things that may have went bad, went wrong. It's like fumbling the ball. Put it behind you, go to the next play," Robinson said.
RELATED: Super Bowl's Most Valuable Snack: Here is the most popular game day food
This season has at times greatly tested Jones' will.
He has not played nearly as much as he envisioned he would when he signed with Kansas City as a free agent this off-season.
The recent adversity has taught him a little about himself.
"I'd say the biggest thing is patience, just waiting. Staying ready like my number's going to be called 100 times, whether I get one play or 100 plays. Just being able to be here in this moment is something I can speak on for the rest of my life. It goes back to like the Pop Warner days. You would do anything for this moment, so you've got to live it," he said.
Jones brings that football spirit back home each off-season, dedicating time to the kids of McKinney with summer camps.
And even this week while he's in Arizona, he is making a big impression including on current Bulldogs running back Jayden Walker, who not only looks up to Jones but is trying to come for some of his records too.
"My mindset is if I can do what he did in high school, I might be able to get to where he's at now. And that just pushes me every day to go as hard as I can and to try and reach those goals," said Walker, a McKinney North junior.