Dallas County tops 1,000 confirmed COVID-19 cases; Man in his 30s is county's 18th reported death
DALLAS - Dallas County reported 94 new COVID-19 cases on Saturday, and the county's total case number has surpassed 1,000.
The county also reported its 18th death. It was a Dallas man in his 30s, who did not have underlying high-risk health conditions. He had been "critically ill" at a local hospital due to the coronavirus.
COVID-19 testing at the Ellis Davis Field House site has been suspended for the rest of Saturday due to the rain and windy conditions. The American Airlines Center test site will remain open.
Tarrant County reported two additional COVID-19 deaths, bringing their total number of deaths to nine.
Collin County reported its third coronavirus-related death.
A 67-year-old Frisco woman, who had "underlying health complications," died in a local hospital early Saturday morning.
There have been 256 confirmed COVID-19 cases in Collin County, and as of Friday, 91 of them have recovered.
Denton County reported 15 new cases, bringing the county's total to 288. None of the new cases are from the Denton State Supported Living Center.
RELATED: Coronavirus coverage
Courtney Lewis, 25, and Adrienne Rease, 30, are cousins and live in Dallas. 
They admit they did not take the early warnings seriously, and have both tested positive for COVID-19.
"They told me we need to be in quarantine until April 9," Lewis said.
"I started to have shortness of breath and that was scary for me because I've never had trouble breathing. Feeling light headed, the fatigue was really bad, we haven't had appetites," Rease added. "My body was really aching, the next day I had sweats, I had a fever, migraine, the flu symptoms."
Lewis has a message for anyone who thinks the shelter-at-home order in Dallas County, which was extended through April 30, is an overreaction.
"You don't know how you can get it. I understand you have to go to the grocery store, but limit it. Don't hang out with friends, you don't know where everyone has been, you don't know if they have it because they don't know if they have it," Lewis said. "So my thing is stay at home and know that God is in control. ​
Dallas Fire-Rescue also reported it now has seven members who have tested positive for COVID-19, and has more than 50 firefighters quarantined.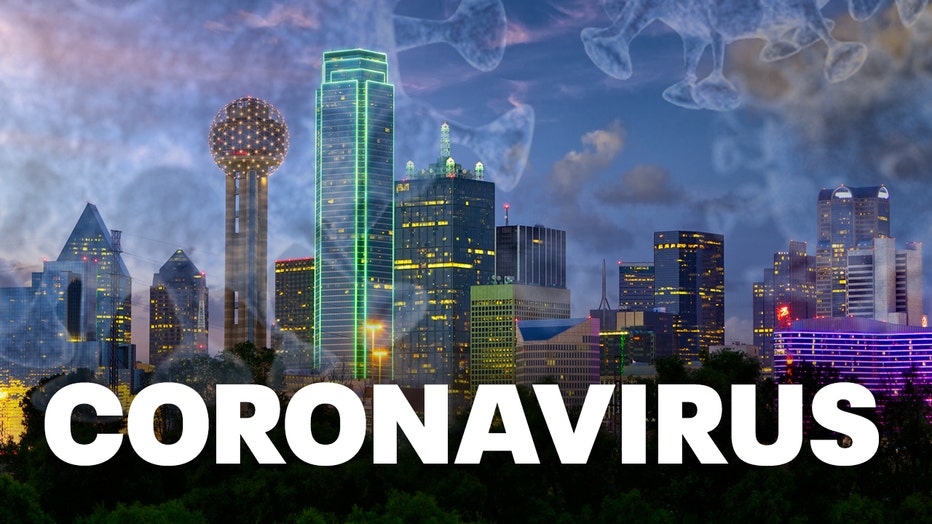 RELATED:
Track Texas coronavirus cases by county with this interactive map
Dallas County coronavirus stay-at-home order extended until April 30, emergency declaration until May 20