Dallas County back under 1,000 new COVID-19 cases reported Sunday
DALLAS - A day after Dallas County posted a daily record for new COVID-19 cases, that number has once again dipped below 1,000.
Dallas County added 800 new coronavirus cases Sunday, with one new death.
Statewide, more than 5,800 new cases were added, and 153 deaths were reported.
Dr. John Carlo, who is on the Texas Medical Association Coronavirus Taskforce, said health officials are uncertain about what this recent fluctuation in cases means right now.
He said the true indicator is still hospitalizations, which remain steady.
In the beginning of July, Dallas County saw 18 straight days of more than 1,000 COVID-19 cases.
During that time, hospitalizations were high as well.
The streak of consecutive 1,000 plus days was snapped last week, and there were four straight days of cases in the hundreds again.
MORE: Coronavirus coverage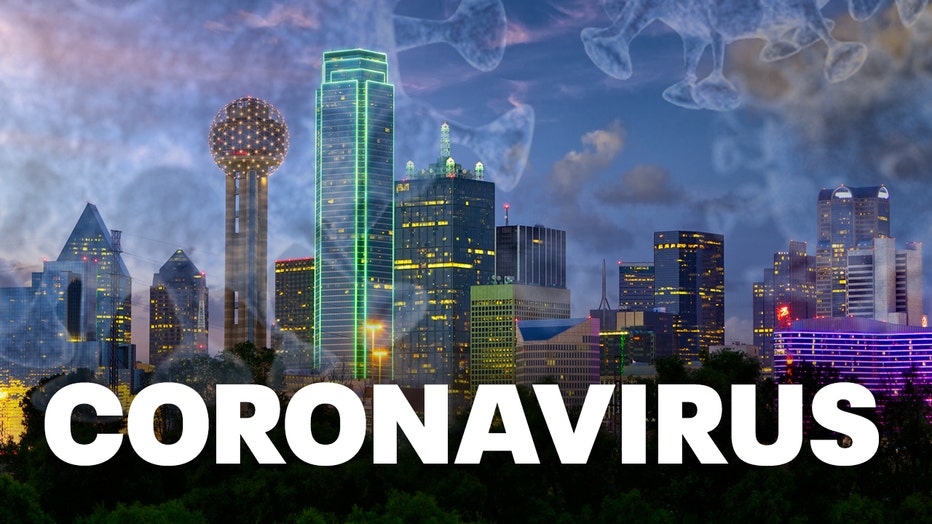 "I don't think we have enough information to really look at, particularly the last couple of days we saw, happily, the decrease away from the thousand per day cases, and then went right back up again to 1,200," Dr. Carlo said. "I think we need to keep watching it. Hopefully this week, we will see some really good news, nothing. Tuesday, we will look for the health department report on hospitalizations, that gives us a lot of good information as to what's going on in the last couple weeks especially."
Dr. Carlo said that while deaths have been high at times, he added that's also a delayed indicator to the outbreak situation because people were infected weeks, possibly even a month ago.
Tarrant County Public Health reported 353 new cases Sunday, along with four more deaths.