Dallas City Council approves $4.3 billion budget, including $10 million police overtime amendment
DALLAS - The Dallas City Council approved the new $4.3 billion budget for 2022 following a 13-2 vote.
The police department is seeing significant changes.
DPD is currently down roughly 800 police officers, but the budget plans to make a dent in that shortage by adding 250 officers. 
Some council members pleaded for more policing. 
"Now, I know that if you are confronted with your constituents, as I am, about the need for police presence, engagement. When they whip your rear end the way they can whip mine about not having enough. I'm going to keep on talking about the need to have a relationship, a commitment from DPD — to get to these corridors that need their presence," Dallas City Councilwoman Carolyn King Arnold said.
RELATED: Dallas City Council approves $4 billion budget after diverting $10 million from police overtime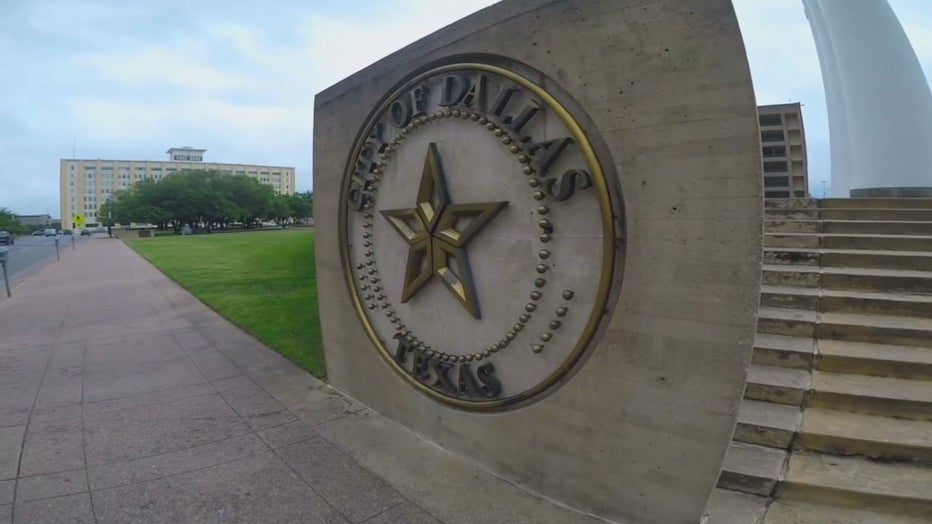 A $10 million increase for police overtime, following an amendment proposed by Mayor Eric Johnson, was approved after the council stripped the department of $7 million in overtime last year, diverting it to other public safety areas.
"We're definitely going to need to $10 million that was afforded for this budget," Dallas Police Association President Mike Mata said.
Mata believes overtime funding is necessary until it can get fully staffed.
"This is not something that we're going to get out of overnight," he added.
The murder rate is still high, with Dallas police reporting 156 homicides so far this year, compared to 160 the same time last year, which ended with the highest number in some 20 years.
But the department said, overall, violent crime is slightly down compared to levels at this time last year. 
Last year, Dallas saw levels of violent crime it hadn't seen in decades. Many believe Chief Eddie Garcia's crime reduction plan, which aggressively targets high crimes areas, is off to a good start. 
But last weekend, six people were shot in Deep Ellum and two people died. The chief told the council it's a reminder why his department is in desperate need of support.
"I have not been to a single one of any of your meetings when any community group has asked me for less and I get frustrated because I don't have more to give them," Garcia explained.
Significant delays in police response times have been reported during the past year.
The new budget calls for the hiring of 62 additional staff members at the 911 call center and an increase to their pay.
 "Again, we have to put public safety first in this city," Mayor Johnson added.
City of Fort Worth approves funding for more police officers and firefighters
In Fort Worth, the city council approved a $1.8 billion budget. That will pay for two police recruiting classes and 10 more firefighters.
Fort Worth plans to add staff at the new city hall, which will move to the old Pier One building next year.
The council also approved a reduction in the property tax rate. But with higher property values, taxes for many owners will still go up.